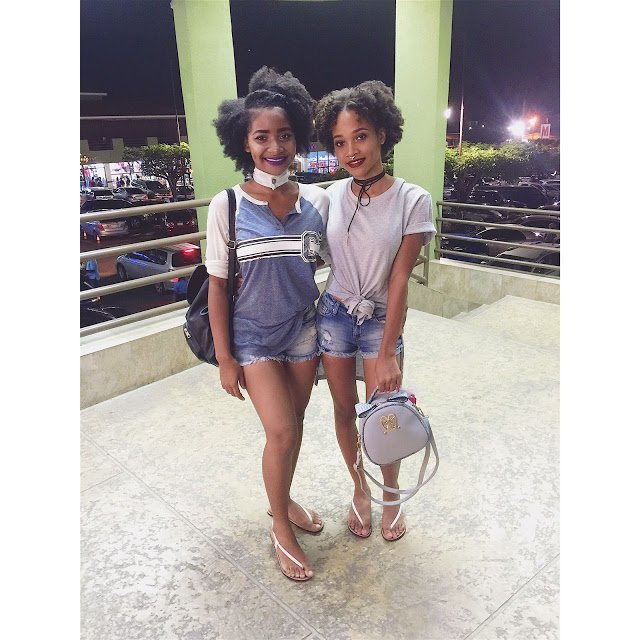 Hey Loves! ?
Style-Out is a annually event that is kept in Jamaica every middle of October. Yes I know I took two months to post, its because Im really busy. Style Out is a event where every single store in Jamaica for a day or week to have discounts on all items for sale. Isn't that amazing? this is almost like Black Friday and cyber Monday sales in America. However, Neena and I went to Style out to Promote our Store "Chique Company" that we launched in September 2016. We walked and gave out over a hundred (100) business card. This was our first time at Style Out
That's our Business card You find us on Instagram and Facebook or
Etsy
and
Ebay
. We sell a variety of items. They are all Handmade or Retail, we started out doing handmade then venture off in retail. The items we sell are
Chokers
,
Bags
,
Barefoot Sandals
,
Body Jewelry
. We try not to branch off to nothing else than those items in a variety.
The experience was great! We met upon some really kool Instagrammers. On the Left @makeupbykym an amazing makeup artist in Jamaica. On the Right @Thedenyque a talented recording reggae pop artist. These ladies were out getting customers to use their NCB credit cards to shop for makeup at a cheaper price!
However, We did braids Out to our hair and pick it with a sole comb/ hair pick comb. We did our makeup ourselves. On My lips "Rooch" by Colourpop no longer available sadly ♥ On Neenas Lip "Purple Affair" by RK by Kiss. Our highlight is from the Carli Bybel Palette. 
My Bag is from Zaful I love it so much. Our Chokers and Septum ring is from our store Chique Company. We had on simple clothing from our closet honestly don't remember where they came from. On our toes Pure Ice Nail Polish ♥
Better View of Neena Outfit
www.instagram.com/chique.co
Email us for any inquire: chiquecompany@gmail.com
We do International Shipping on all items Jamaica Post Standard: 1-5 days