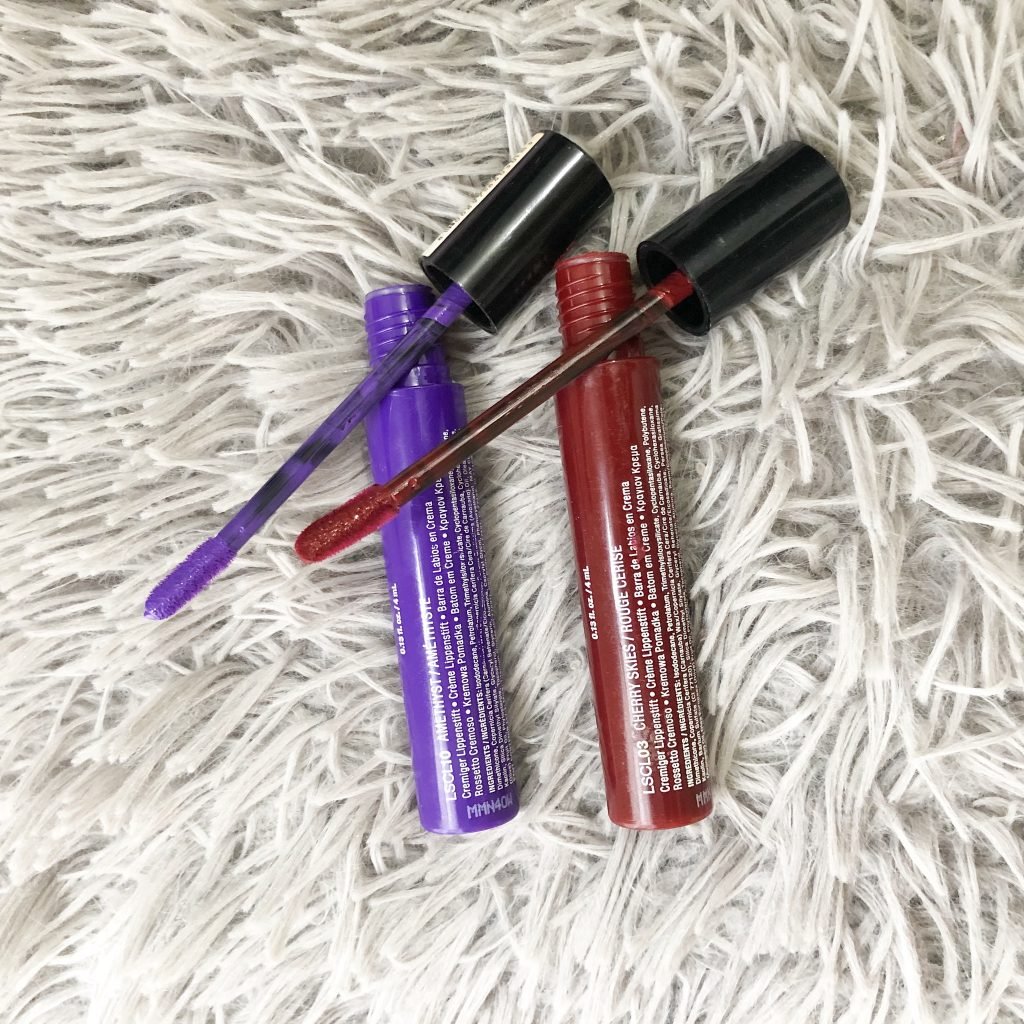 Went into Macys trying to find any make up product of my liking and well I came across The NYX Liquid Suede Cream Lipsticks. I believe these have been out for quite some time so I know I'm late to the review train. But I had to let you dolls in on my new favourites. I selected two from the collection just to test out and well they did what I expected.
About NYX
NYX Cosmetics. NYX Professional Makeup is a cosmetics company that is a subsidiary of L'Oréal. The company was founded in Los Angeles by Toni Ko in 1999. It was named after Nyx, the Greek goddess of the night. To be honest NYX Cosmetics is one drugstore makeup brand that's been a staple for anyone obsessed with beauty—and on a budget—for years.
Related:
8 Eyeshadow Palettes You Need For Spring
L'oreal Paris Infallible Foundation VS Maybelline Fit Me Foundation
My First Impression on NYX Liquid Suede – Cherry Skies
Cherry Skies lip shade is described as a deepened burgundy. In one smooth swipe, you'll get intense color payoff that dries down to a super matte, transfer-proof finish.
I was fooled about their names because at the bottom of the lipsticks you always see the numbers and letters but I guess NYX made some changes and get the names on the bottle. I like the name but it aint all that it should have been Vamp blood I don't know it looks more like that to me.
Moreso Important Cherry Skies plays dupe to
Colourpop – Mamacita
Stila – Ricco
Literally my favourites… It's obvious that these type of shades are the only thing I wear on my Instagram and you guys think I have only one lipstick. But I don't!
The scent is a no for me, I really can't stand it. The pigmentation is definitely what I expected when applied to my lips.
My First Impression on NYX Liquid Suede – AMETHYST
Amethyst is a DEEP NEON PURPLE sometimes it looks blue to me — I don't know guess it just me! I know what you're going to say I have a problem with everything honestly I don't I just have different opinions and this is why this post is called "First Impression aka review".
The scent is not cute nothing near food related… It smells like regular makeup products. I personally love a vanilla smelling lip product.
So, the pricing is perfect if you're looking to get a really nice purple shade. I love that it does not look weird on my skin tone. To be completely honest I was afraid to try but I wanted to get out of my comfort zone and this was the perfect shade away from my reds and nudes.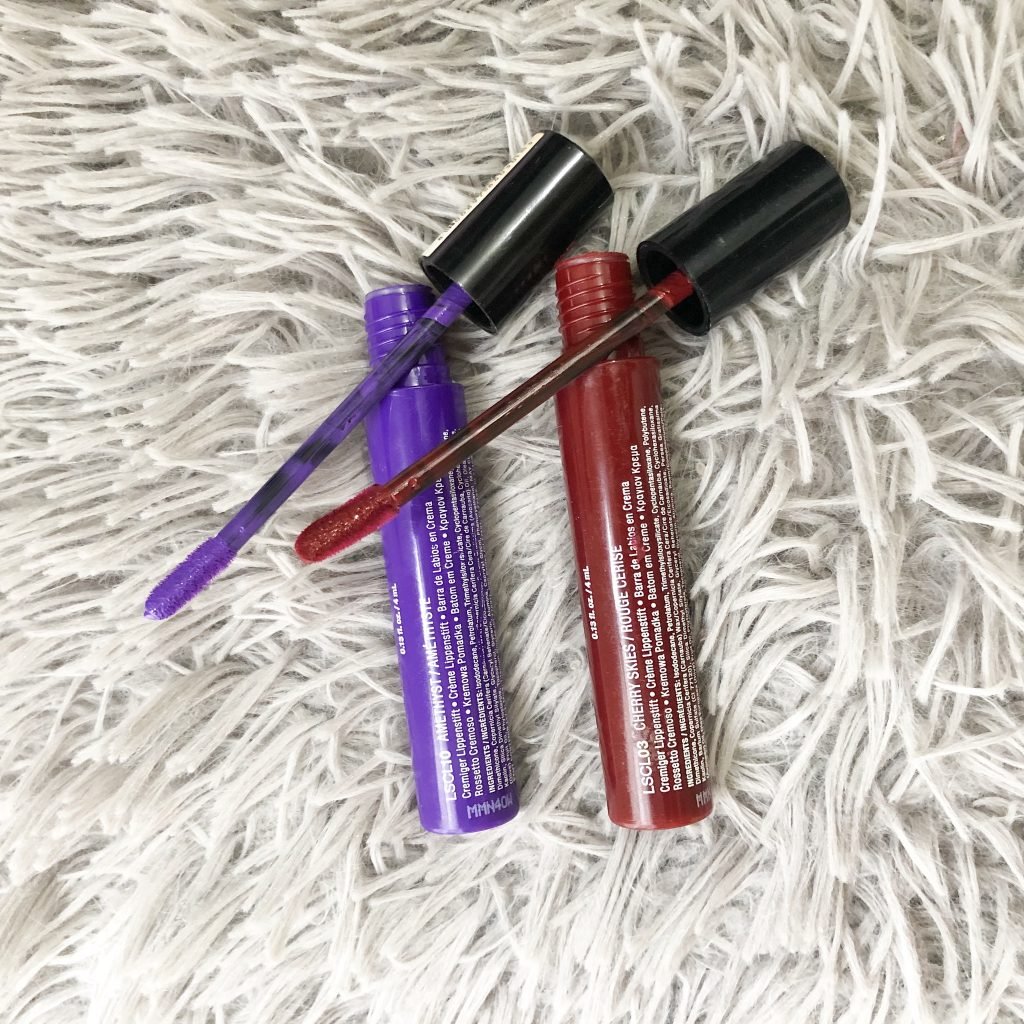 Applying NYX Liquid Suede
Application was easy, the brush felt good and the consistency of the cream lipstick was pretty smooth. I had no problem with applying they covered my lips perfectly. These two shades don't need no 3-4 coats 1-2 coats is perfect.
Taking the lip cream off wasn't a hassle at all. The product came off really easily, although for cherry skies, I had to wipe my lip a bit more with makeup wipes it stains a little.
Thoughts on both NYX Liquid Suede Cherry skies and Amethyst
After wearing both of these shades throughout the majority of the day I will say that I will definitely be wearing these. The major thing about these that I like is that, for me, they were extremely comfortable to wear.
They are pigmented and they do change from a glossy look, when first applying, to a suede like finish. I wouldn't say they are fully matte but definitely cremey…. They wore well on me for about 2-3 hours each and then started fading after couple drinks or a meal.
[shop_slider full="no"][shop_heading][/shop_heading]
[/shop_slider]
Now that we're at the end of the post have you purchased any of the NYX liquid suede lipsticks? If you have let me know in the comments what your thoughts ♥