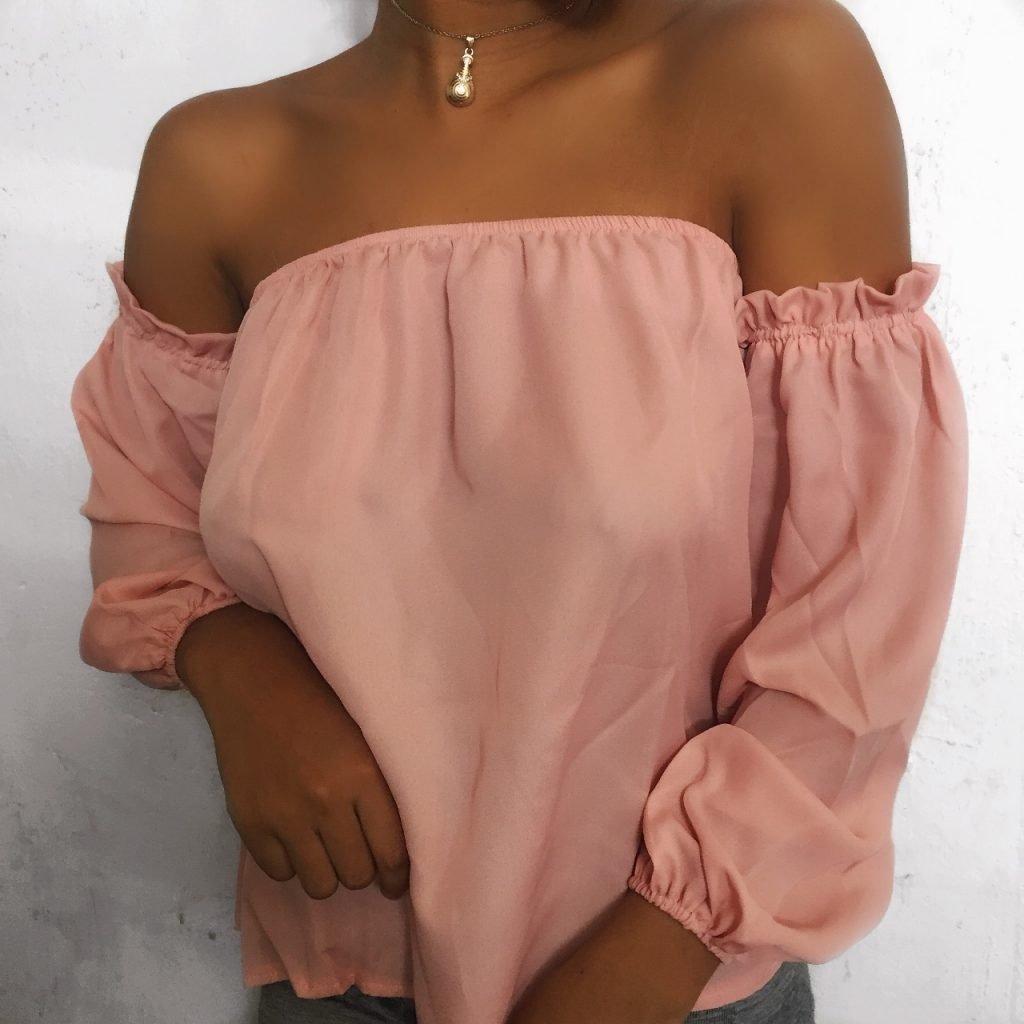 Hey Dolls
I've finally receive my package from Rosegal I'm so excited! I did a post making a Rosegal Halloween/fall wish list and well I got few items from it. Thank you Rosegal.
If you guys don't already know Rosegal is a clothing online store for women and men of all sizes. I did numerous post involving them because they're one of the most affordable clothing online store. They offer numerous sale deals all year long, They're currently having Crazy November! 11.11, Black Friday & Cyber Monday!
So, backstory on my body type I am 5 feet 2 inches I weigh 110lbs, I might not look it but i am lol. My bust is 36 C cup, Waist is 26″ Yup its extra small and my hips are 36inches.

Now let's get into the haul and review for Rosegal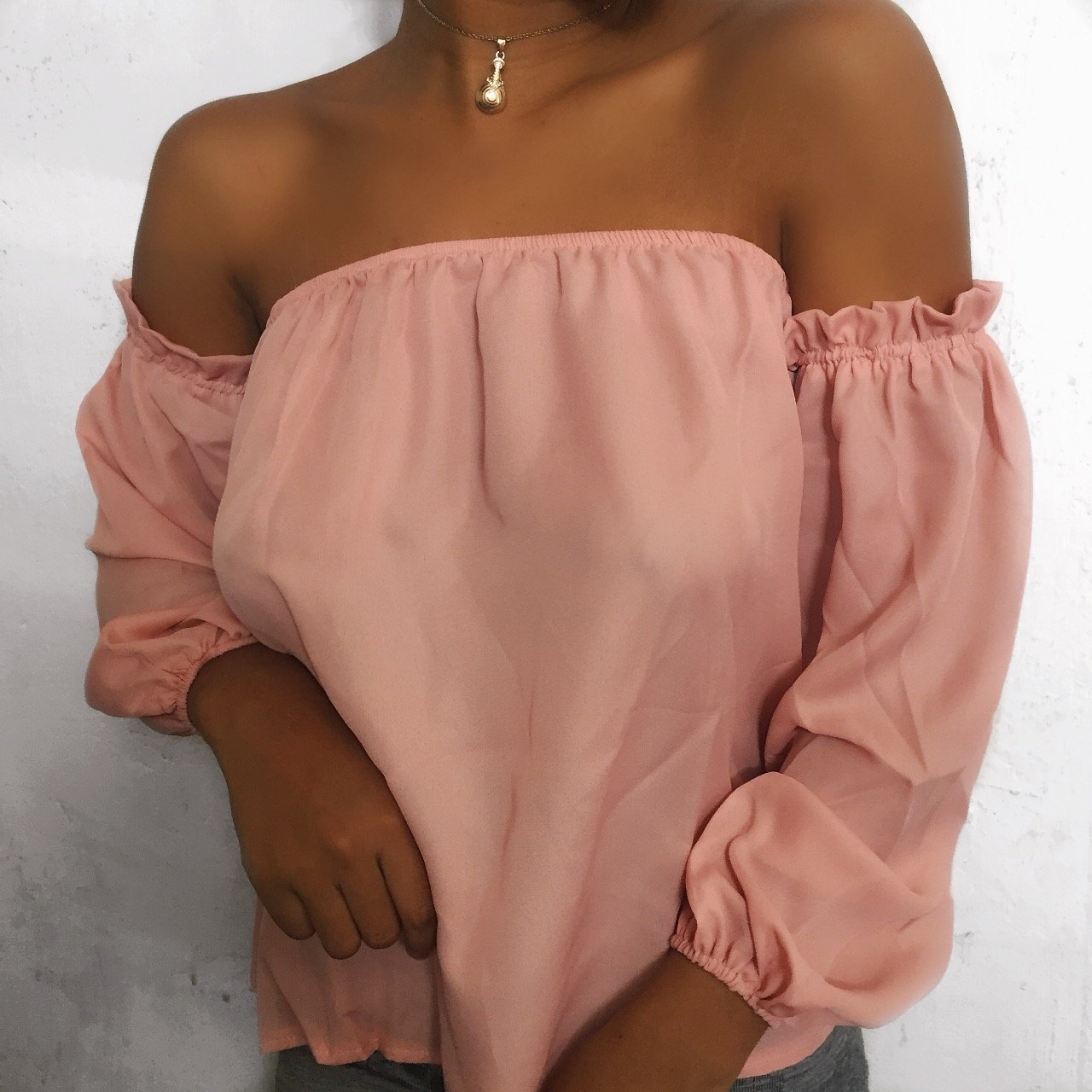 I selected this piece because I felt it was cute on the model. The colour is everything the is actually a pretty blush pink I would say. The material is soft doesn't feel cheaply made, I got one problem though the sleeves. One came very loose wasn't snugging on my arm at all but one did. I checked the model and well both is dropping to the elbow so I think it's not suppose to wear up to the underarm. I'm not sure but I don't like the thought of one being tighter than one or even one being slacker either ways this top is not my favourite out the parcel. It's in Small but fits medium like i said earlier im 110lbs with a size 36 C cup bust. I look cute rocking it though it doesn't even look defected lol.
This is definitely my favourite out all the pieces! I did the rosegal wish list and I mention this pants. Girrll I love everything about it, the colour and the material is exactly how I expected it. Even though I choose a medium in size I was freaking out it would be a little big but instead its longer and the waist is snatched. This pants as to wear with a tight top nothing baggy. I was looking to get a lace bodysuit to go with this pants or even to wear one of those off shoulders cop top.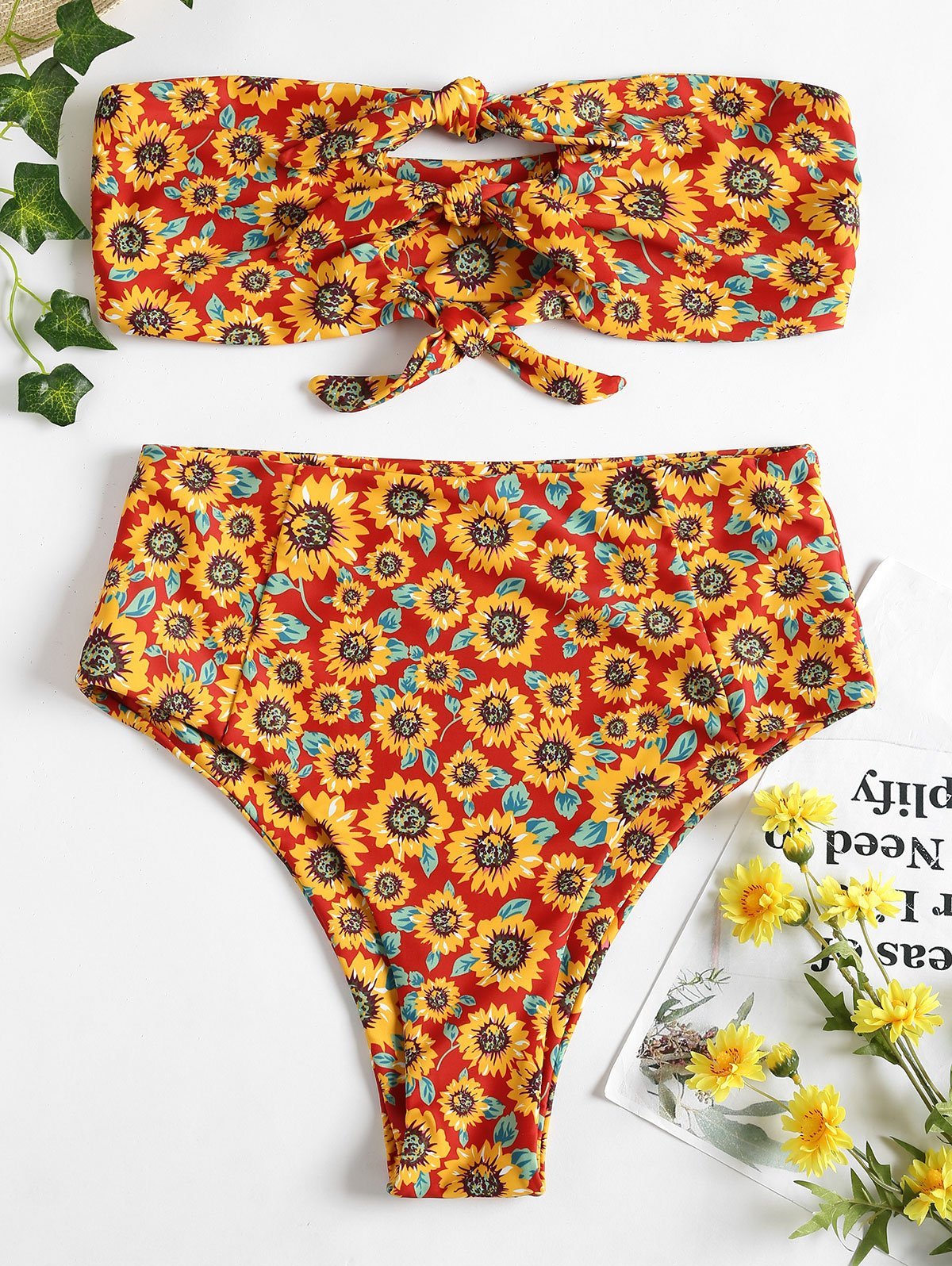 The bikini colour definitely catch my eyes I rarely have anything in red because it's not my colour but boy this is the cutest. It fits nicely however the bottom is a little big mainly because I got a little bum lol. I am more top-heavy so bikinis are always a struggle to the right size. I not even mad about it because your girl will be shaping out real soon lol #noplasticsurgery Just a few supplements to get your girl eating to fit some bomb clothing. The material is rich but one thing I notice the ziplock bag says Zaful so I'm wondering if all these small companies are one hmmm. Anywhoo spring will definitely be seeing me in this I like.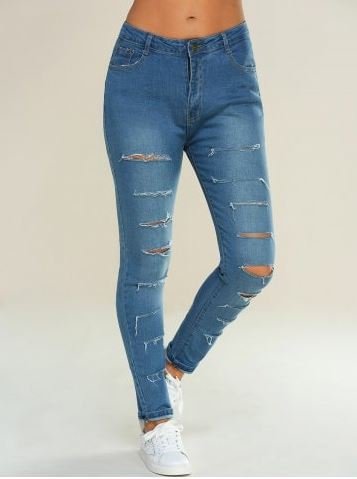 A year ago if I told you I love wearing jeans pants and I have at least one i would be lying. Your girl has no bum and my legs are hella skinny what am i doing in jeans? It was a NO for me. I was 96lbs not even size 0 could fit so your girl gained a little weight now she has 6 jeans pants lol yes im counting. I fit in jeans a little better now since i went up to 109lbs no longer wearing size zero your girl is size 2. This jeans right here snags my thighs and bum so well except the waist is a little big mainly because I got a little more bum and my waist did not move. I'm not even mad about it because I can wear belts and still look hot. The material is stretchy feel of good quality the rips could do some more work but it's still amazing, the scent is like a factory lol not the best. Nice rooms in pockets too.
When I was in school I loved wearing bracelets especially the BFF ones to match with my friends. I saw this and immediately liked it on the model but when I received it in hand its like a 6/10 it doesn't fit my hand well. Tried giving my BF he said its kinda girly for him so I'll be wearing it.
Suggested:
8 MOST Affordable Online Clothing Stores
These are cute pieces for my personality you can definitely do some searches on your own. Not going to lie the searching took days to find these pieces I realize rosegal is more upfront with clothing for plus size dolls more than us petite girls. When shopping always look for the priority dispatch those process quicker! and ship to you faster.
Go to Rosegal for a shopping spree! Get your fashion Clothes!
Free Shipping from 11.23-11.28
Use code:RGBF1 with 25% discount:Over $10, save $2.5; Over $40 ,save $10; Over $50, save $12.5; Over $100 save $25; Over $140, save $35 and the list goes on.
Have you ever shopped at Rosegal? Tell me about your experience in the comments ♥