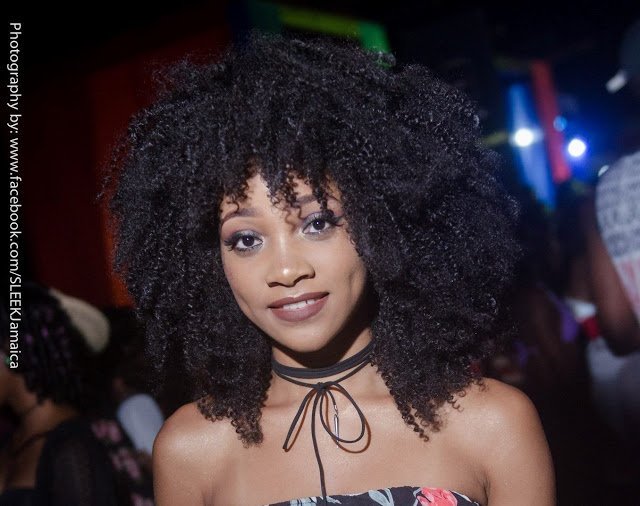 I've Finally Received my hair! I love it so much. I bought this hair on Ebonyline after watching My favourite Hair Reviewer on Youtube 
+Beige Ojai
 she is life y'all ♥ This is a very affordable bundle. Its available in half wig and bundles. Can I give you guys a joke
 So I bought this hair thinking it was a wig lol never read the title of the hair at all. All I wanted was to look at pictures and receive the hair. When the hair came I was devastated I wanted the big wig like whats on the box but I couldn't get it Lol so I had to pay a hairstyle to get the hair to look like whats on the box. ShoutOut to Kadie Hairstylist on IG.
The hair is a one pack solution with 4 bundles of hair its available in few colours I took a number 2 because I think it fits my hair but I'm a red head so my hair colour is more on the #4 side but its whatever it still looks amazing on me and several of you who said so and asked about it. Also its available in the Natural curl patterns 3C- Whirly, 4A-Kinky and 4C- Coily. You can get any one you please or the one that fits your curl pattern like my hair. My hair is coily just like the weave.
In Addition, the hair is very soft it doesn't shred at all its like a cushion very fluffy and big. I've been wearing it from the 25th of December 2016 approximately a week and couple days and all I've been doing is spraying it with water and conditioner mixed. On the package it says don't put product on the it but every curly hair gets dry even the false one so you have to add products to get it going again. The hair can be washed and even straight and yes you can get back the curls, well that's what I read Ive yet to straighten and then curl it when I do so ill update you guys but for now im going to continue to wear it big and curly.
Note it did not came with short pieces for bangs I cut it to get it like that, I can achieve other hairstyles with it. Just how you treat your Natural hair that's exactly how you should treat it.


Additional Information
-My choker is from my store
-The lipstick on my lip in the first photo is from colourpop x karrueche collection "Kae"
-The lipstick I had on in the photo that persons are saying i look like 09 Alicia keys is Mac cosmetics new "Ruby Woo" with the red and black package.
-Not a Sponsored Post

Any other questions Let me know in the comment section ♥
Have a Nice Day!