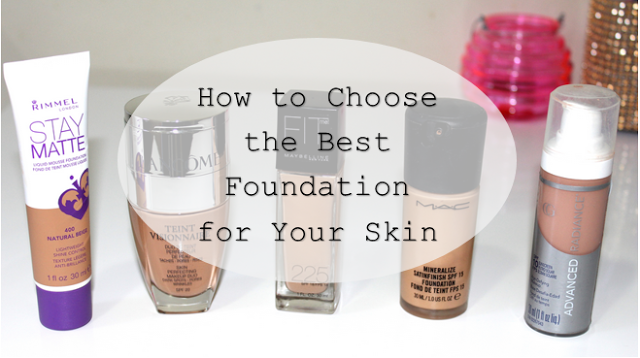 I use to think finding that perfect shade, texture and oil proof for my skin would be hell. But, it got me thinking how can I find the perfect foundation for my skin? What kind of skin type I have?… So yes I started to question myself start looking in the mirror examining what undertone I have.
When it comes to your skin you have so much questions and more if you want to be honest.
Dry Skin and Normal Skin
Lets get into it dry or normal skin plain and simple if you dont sweat in youe T-Zone are (T-Zone is the part of your face that is made up of the forehead, nose, chin and area circling the mouth) so, did I just describe your skin condition? If yes, then you're like many who fall under the title of "combination" skin type.
Very simply put, combination skin is having skin with a medley of the different skin types (dry, normal, oily) in varying degrees and seasons.
Take note of these tips and discover the products you need to keep your skin happy and healthy. Unlike having specifically dry skin or an obviously oily one, combination skin encompasses more than one category, which may mean addressing simultaneous concerns at once.
This is the challenge in finding a good foundation for combination skin; finding one that will achieve a happy balance between the skin type's mix of needs. (That sounds like a long task, doesn't it?)
Combination Skin or Oily Skin
For combination skin, a foundation that controls oiliness can be one that exacerbates flakiness at the same time. One that gives a healthy glow in the beginning can also be one that turns the T zone into a frying pan in a few hours. And some may try to answer everything at once, but fail to do anything at all.
There are a huge number of foundations in the market. Searching for "the one" is a tricky business, more so for combination skin. To those who are still looking, I put together a small list in the hope of helping you find the best foundation for your fickle-minded skin type.
The ones on this list are liquid foundations that claim oil control, and dry to a semi-matte or a matte finish upon application. (We want the foundation to help us tame our oily T zones!)
Twitter
||
Facebook
||
Instagram
||
Influenster
||
Sverve