A huge shout out femme luxe for always wanting to work with me. I love them so much their fits are just the cutest! 
If you don't know Femme Luxe Finery it is a UK brand that not only has a UK store they have a US one too. Femme Luxe has all your girl clothing needs, Yes bags, shoes, and jewelry too. I love collaborating with them because they always have on-trend outfits with amazing quality in material. Plus shipping is moderate don't need to wait a whole month to get your packages. PS because of the Quarantine it might take up to 3 weeks. 
I want to kick off this post with all my favorite fits I got from Femme luxe that I think you'll love as much as I do.
Body Details: I weigh 135lbs, 5feet 2inches, Waist 28 inches, Hips 38 inches, and bust 30 inches.
My first item is gonna be simple… Bamm a sexy wine dress!
Wine Balloon Sleeve Bardot Mini Dress
I love this dress so much! I wore it to a friend's party and got so many compliments. The size I am wearing is size 8 at first, I thought the boobs part would hug onto my upper body but instead. It went so bad if you have a C and up cups breast babes you gotta wear a bra because this gives no support to our girls. A half-cut bra could do or tape if you want them to be sitting. I honestly feel this dress would fit my B cup girls best! 
Believe if you size down to 6 it would fit a lot better, I had to stick with size 8 because your girl put on a couple of pounds in this quarantine. So, I'm on the chubby side now and I'm happy about it. Also, when they say mini they meant mini this dress is so short and it rides up a lot but I love it regardless because it compliments my skin tone and the material is amazing.
I give this dress a 9/10 🙂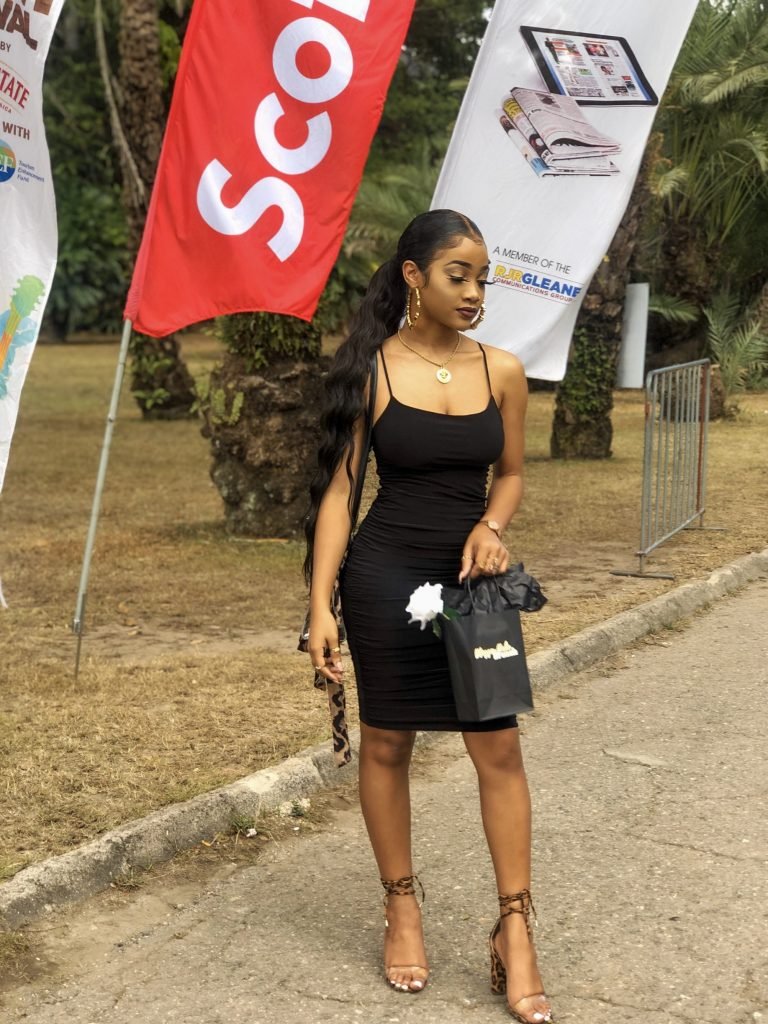 Got this dress from Femme luxe a while back to pair with a trench jacket but I live in Jamaica where it's 70 degrees outside so that's a no-no until I go to ATL. However, This dress sucks on my body and shapes me out so well I am in love! I got this in a size 6. I have no side comments about this dress it's just a win for me.
Black dresses like this I can pair it with anything recommend 10/10. 🙂
The heels are from Ami clubwear.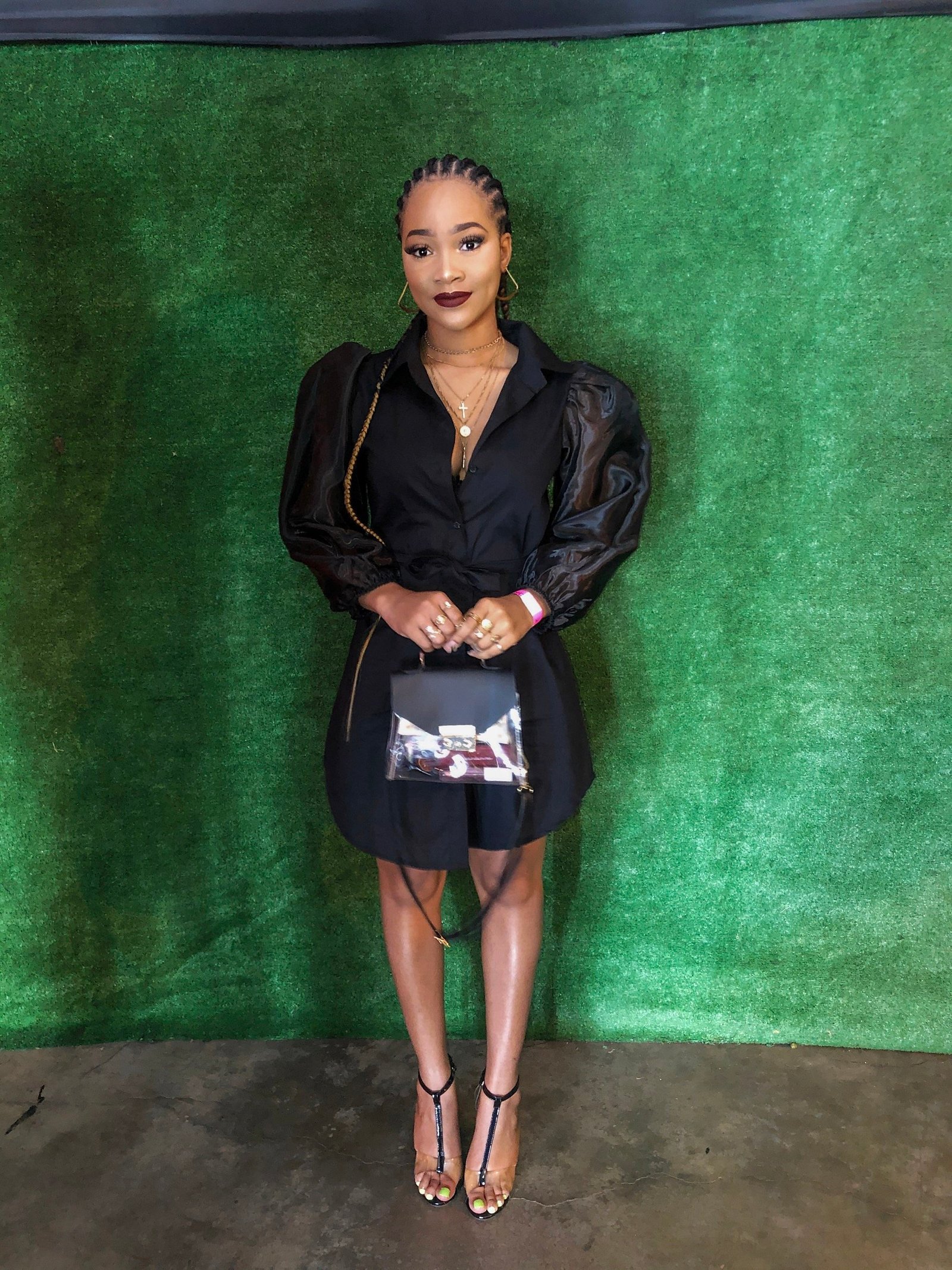 Black Mesh Organza Sleeve Shirt Dress – Hill
To think I have a thing for statement pieces I have no idea why I got this dress and I can't wear it twice. Don't get me wrong it can be worn several times but I just don't feel I can wear it again because it is so obvious cant even switch it up with anything. Maybe I can buy a corset and wear it with hmmm anyways this dress gave me red carpet vibes.
This is a size 6 and I weighed 109lbs at the time I was a little small pre covid BUT the dress gave what it was supposed to I have no complaints. Just a side comment I was not a fan of the collar and the belt, it worked out though.
Scores 9/10! Heels are Amiclubwear.

Blue Chinese Print Mesh Bodycon Midaxi Dress
I call this the Kylie dress ha! Kylie posted a pic of her in something similar to this on her IG and since then I was obsessed I had to cap one and I did. This dress is so transparent you can see my underwear and bra. I suggest wearing a G string it would show more ass but its better than wear your period undies trust me.
To be honest this dress is more for the clubbing or vacation side of life rather than brunch. This is a size 8 the size 6 was sold out so mad because the waist is a little loose and I like when my clothes hugging.
Accessories with this fit
Bag & Jewelry – Shein 
Heels – Gojane

Dusky Pink Black One Shoulder Dress
This dress was made for me when I just got it I thought it wasn't going to fit it's too big I have it a size 4. I love a good breast support but when I tried it on, my boobs were sitting nicely. I felt super sexing in this piece from femme luxe, it did it for me.
Beware you may be pulling it down everytime you walk because it gives mini vibes.
Shoe from @ohpolly
Earrings from @amazon
Khaki Thigh Split Shirt Mini Dress – Jayden
Wore this dress once and can't get back into it. I have no idea how I rocked it so well that one time and can't do it again. The dress gave me so much confidence to show off what im working it chile! I liked it so much. I am now planning to try it for the second tme with a corset.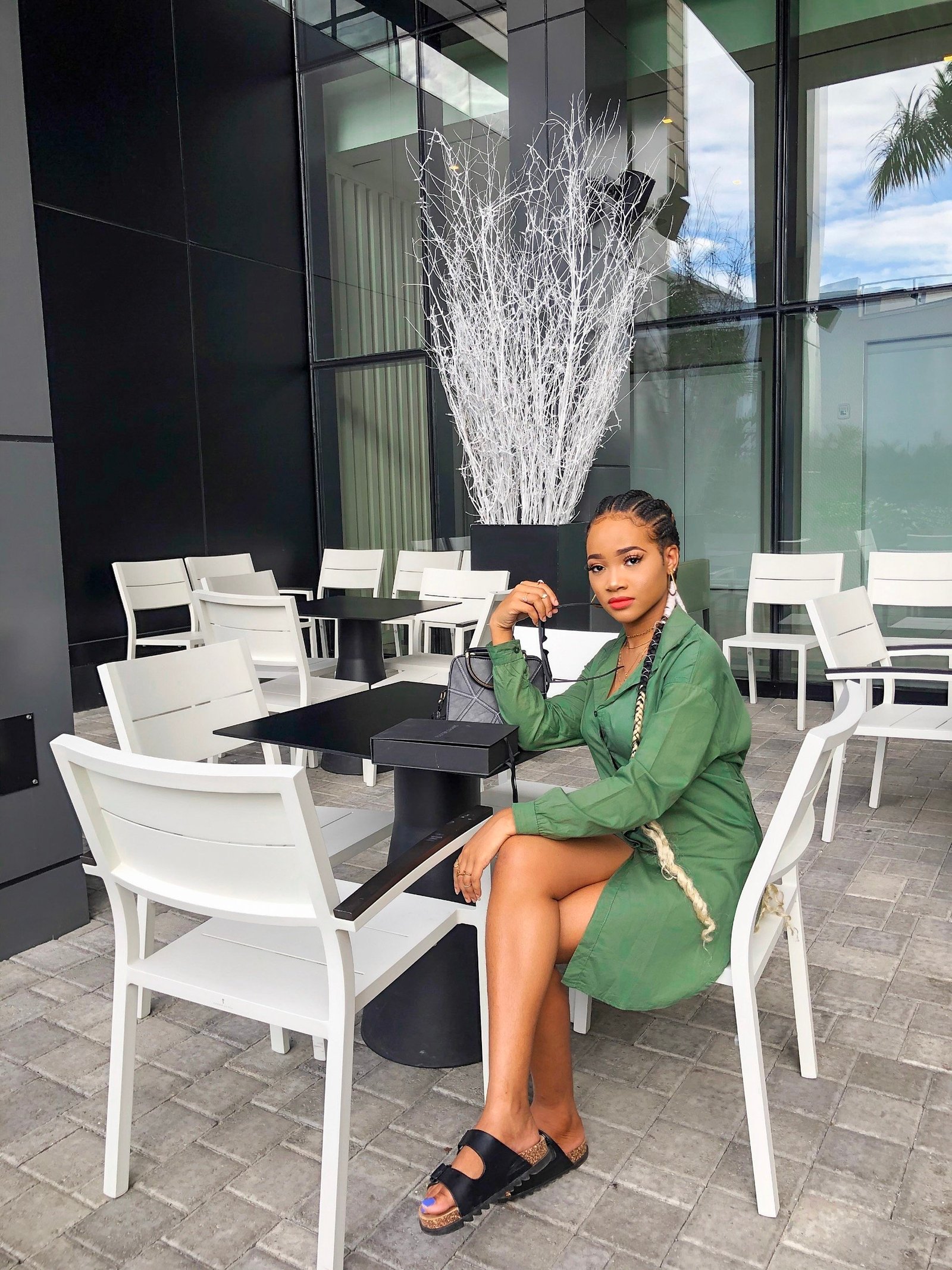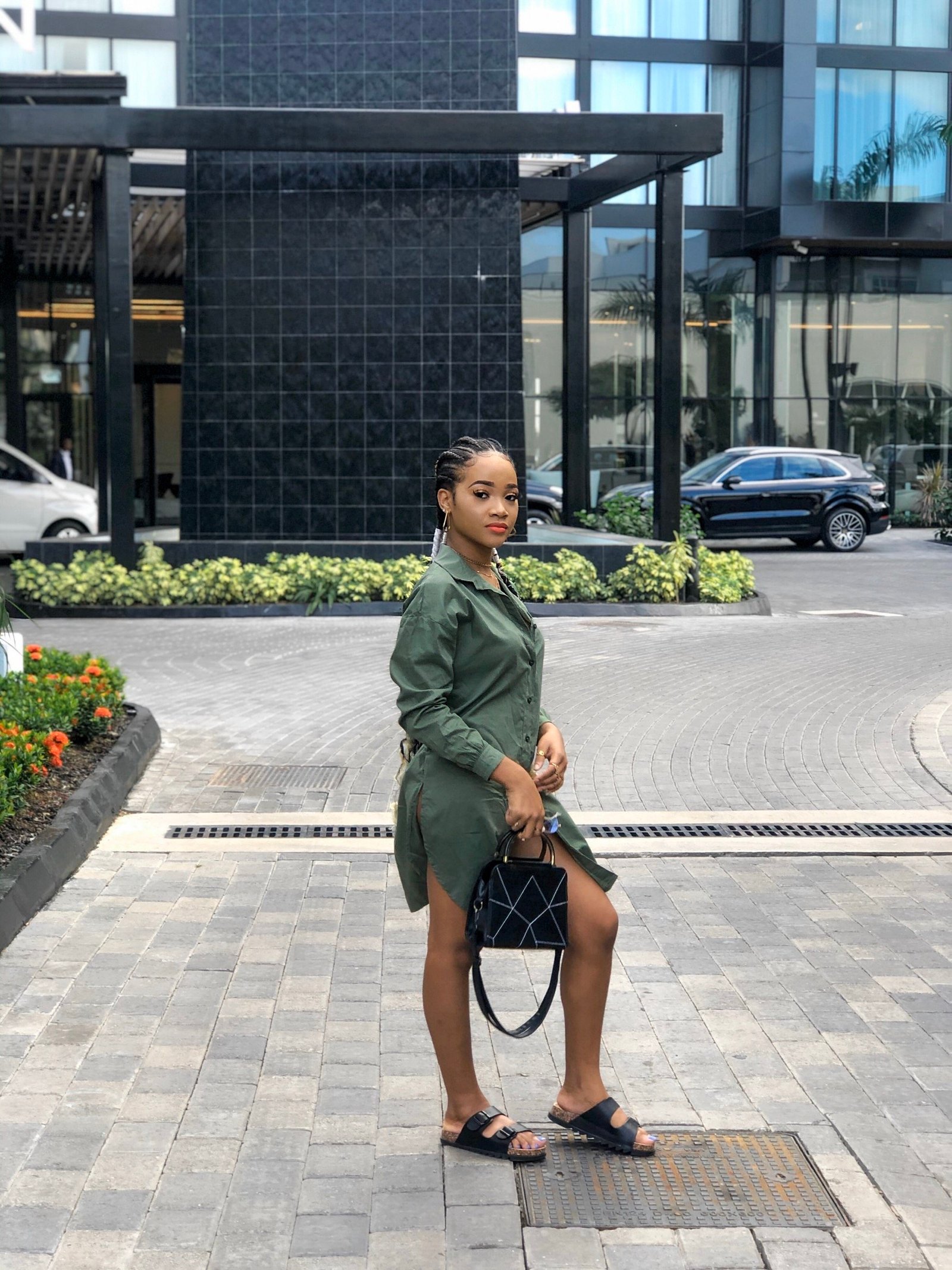 I see there's a lot of questions surrounding if the company is legit just to answer a few FAQ
Is femme luxe trustworthy? Yess 100% I've never had any problems receiving my packages and there's hundreds of reviews on them across the internet so you can read up.
Femme luxe clothes material good? Yes Yes Yes, I only have problems with sizes. One moment size 4 will feel like XS then a next Medium it all base on the material used to make the fit though
Is it afordable to shop at femme luxe? I would say the prices are at the right place its not insanely cheap and it not over the top expensive.
Related posts: