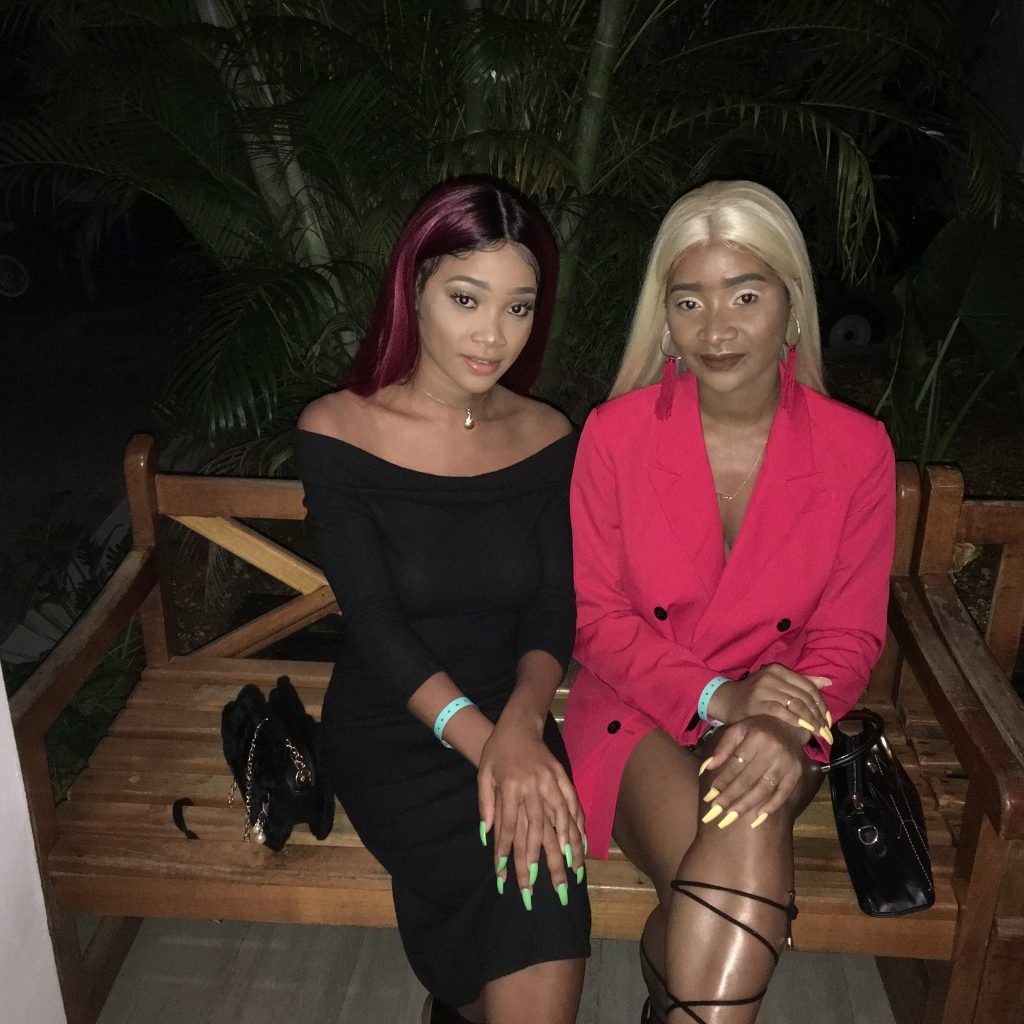 Hey Dolls
Lets go on a date.. Where is your favourite place for a nice dinner date? I personally don't have a Fav but I love fancy dining. I went to RockHouse Negril for my ride or die birthday that's Neena! April 30 was her birthday and we came to slay lol jk. We looked good though especially neena in those shoes specifically from Amiclubwear just like my full outfit.
Amiclubwear is an online store that provide ladies with variety of options. The company has from to toe items no exaggeration anything you need clothes and accessories that got it.
I reached out to Amiclubwear for a collaborate and to my surprise they answer within 24hrs that is amazing. Normally when contacting company's it takes gazillion years to get an email back. Customer service is very good shout out to Geo! He arranged  everything for me.  I think the site need some fixing its not so user-friendly like it should. I have to scroll through gazillion items under one section eg. Shoes; stilettos, pumps and wedge heels I can type in Stilletos and im seeing pumps mixture. Its weird but the good thing about is the variety of shoes you can choose from over 2000 yayz!
Rock house was the perfect view I'd recommend anyone to go. The feeling was perfect too sad they're always booked out :/. My   Black Off The Shoulder Long Sleeve Bodycon Dress is to die for it reminds me so much of how Kim Kardashian and Kylie Jenner dresses and yes im a huge fan of Kylie she's a bae. The dress is long and all but it sucks on to my body real good and the material feels like a cotton blanket that can sleep with I expected a different feeling but hey it works for me. I normally don't go no bra but I was feeling myself you can go half bra if you wish. The bob cut also did some good with off shoulder dress. This dress on site is for $7.99
My heels Black Lycra Wooden Chunky Heel Booties are to die for I love them on site its for $9.99. The Black Faux Fur Cloud Cross Body Shoulder Handbag was not my original pick in picking handbags but my fav was out of stock . So I got her she is so soft and is the cutest it's so much of a night bag for nightly outings. Neena Black Lace Up Fringe Faux Suede heels are the sexiest of them all Just look how it compliments the coat.
Sorry about the pictures looking blurry you can definitely view them on my Instagram @sh_nique
Thanks for reading! xo