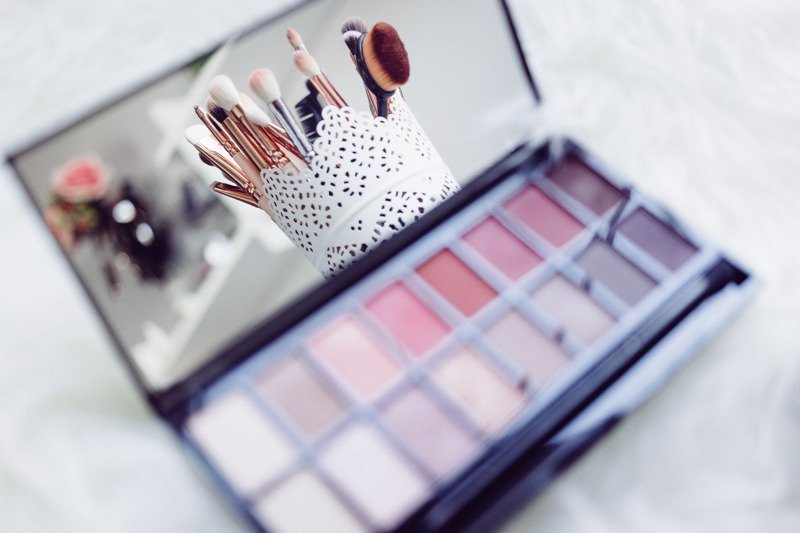 [cap_text full="no" size="200″]S[/cap_text]pring is almost here let's pop out those bright colors and enjoy the sunny skies! Who can't wait for spring break? I know I can't! I got so caught up in the fashion world I neglected my beauty side of me and between you and me I'm not even close to afford my sense of style yet but hey your girl know how to put herself together.
My my favorite time of the year is summer but c'mon you can't get to summer if you don't go through spring ? okay that was a bad joke! Let's get serious I'm putting together this post because this is the season to bring out your best oil proof foundations and bomb ass eye shadow palettes. You cannot go wrong with wearing bright colors in spring because that's when you start seeing the pretty flowers blooming and your favorite fruit bearing. Everything so bright and in your face…. The best colors to feature in your spring is green of course with pink, yellow, orange, etc any neon colour if it was up to me. Enough with the chitchat today I'll be sharing 8 Must have makeup palettes for spring.
Disclosure: This post contains affiliate links (meaning I will get a small commission if you buy through my link). You won't pay any more if you use this link. And I only promote products I truly believe in!
[social_warfare buttons="facebook, twitter, pinterest, mix, linkedin, total"]

---
8 Eyeshadow Palettes you need for Spring!
---
These palettes were pretty much easy to come by because well we all know most persons love subtle shadows nothing up in your face. So you rarely remeber thise names, But these palettes are common in the beauty world to bring forth drama and boldness. You can definitely get a good drag queen look from these amazing brands palettes. All these Spring palettes are beyond affordable so first on the list we have
BH Cosmetics Take me back to brazil palette came out in 2016 and has been dominant since. There's not one beauty creator who never bought this palette or even think of buying this palette. The palette was inspired by Rio's Carnival, this sultry collection expands on coveted favorites to unleash a chromatic parade of shimmers, satins, and mattes shades. With the rhythm of passionate purples, tangy yellows, provocative pinks, and more bright shades. Exactly the colours we need for spring.
Take Me Back to Brazil has 35 Color Pressed Pigment in Palette, It's offering buildable, blendable hues to dazzle the lids. Bh Cosmetics made sure these were done so you lovelies can feel good using this palette.
Allergy Tested

Cruelty-Free Product

Vegan
---
---
There's also Take Me Back To Brazil: Rio Edition that mostly has shimmers for $10 also a pretty palette.
Juvia Place is black owned and they make it their top priority to give highly pigmented shades for beauty creators. I personal love the Zulu eyeshadow palette on Juvia website you can pick choose and refuse which palette you'd like because all brings off boldness for any season. The Zulu palette is consist of 6 beautiful matte shades and 3 exotic metallic shimmers. The palette is cruelty free no animals were harmed and No animal testing on any Juvia's product, All products are vegan.
The Zulu eye shadow palette gives you day and night looks as well. The Masquerade Palette gives off a spring/summer vibe as well I see numerous bloggers and YouTubeers use it. shop palette below
[shop_slider full="no"][shop_heading][/shop_heading]
[/shop_slider]
I've seen this palette across internet in 2018 and everyone and their mom wanted to try. Lets be honest this palette creation is pretty kool like a box of crayon palette? I remember in basic school a box of crayon was known to colour on paper that somehow I tend to colour my finger nails and mark my face with lol. And well now you can literally colour your face with your makeup box of crayons. S/o to the creator! The crayon case provides you with 18 shadows 9 shimmers and 9 matte. The shadows in this set boast beautiful vibrant colors to create any look.
You'll love the rich pigmentation and variety in colors and hues. Whether you're looking to make a bold statement, stand out from the crowd, or express yourself in a new light, this palette will be the perfect fit for you! N.B I'm not 100% sure if this palette is in partnership with crayola. The Crayon Case is and will remain a cruelty-free company. They do not test their products on animals nor do they allow suppliers or affiliates to conduct testing on their behalf. They said they are proud to be apart of the PETA organization.
Every beauty creator must know James Charles by now like he's every where he was literally the first boy to be featured on cover girl. Now how big is that? James Collab with Morphe is to provide you dolls with the perfect shadows for day and night events.
Come to realize the palette is literally out of stock every where so you can get THE JACLYN HILL EYESHADOW PALETTE It's almost the same as James palette and I'm starting to see it has more spring shades. So Jaclyn palette is in stock right now you can get it for $38. Hey a dollar off! The palette is cruelty free with 39 shades split between matte and shimmers.
[shop_slider full="no"][shop_heading][/shop_heading]
[/shop_slider]
5. Lick and lash Spice palette £24.95
The Spice Palette is full of pigmented warm tones I love seeing the oranges and reds perfect for summer. Also the word spice and all these vibrant orange tones reminds me of pumpkins I don't know why but it hit the spot. The palette has 18 Matte Shadows and a mirror inside.
Definitely cruelty free!
6. Opvbeauty Rainbow Splash Palette

$

38.58
I've seen this palette across Pinterest a lot… I'm a fan of circle pans but these squares pan can get a past for how pigmented these shades are for a bright spring day!. This palette is bursting with colour every shade is designed to blend well and combine with the other shades, for a dazzling array of unique looks. Featuring 11 Highly pigmented matte 8 beautiful shimmer and 1 metallic.
7. THROUGH MY EYES PALETTE $23
Colourpop collaborate with Iluvsarahii to give you through my eyes… I'm starting to realize all these bomb palettes was made by influencers because well they know whats best for day and night looks. Iluvsarahii's first ever 16 circle pan shadow palette, includes 8 stunning metallics and 8 rich matte finishes.
Application TIPS: Apply with your favorite shadow brushes. Flat and firmer brushes will give the most color payoff. Fluffier brushes are great for blending. Use a small angled brush to line the eyes.
Colourpop has numerous palette with bright spring colours.
The Lurella Cosmetic palette is glorious having 36 shades for you all to go ham. On the edge eye shadow palette is good for any season not just spring. I really like that about it, it comes with 12 shimmers and 24 stunning matte colours. Product is cruelty free no animals were harm.
For a price like this to get 36 shades is a deal I'll run with for sure.
RELATED READS:
4 Best Ways To Remove Makeup

L'oreal Paris Infallible Foundation VS Maybelline Fit Me Foundation

Makeup Starter Kit For Beginners
This slideshow requires JavaScript.
The Brightest Eyeshadow Palettes
One thing I love with these palettes is that they can be used on any skin tone and don't come off harsh if not properly blended. I also came to realize that most of these companies use buy now pay later I think you should take advantage of that if your broke like me lol js.
I know there are tons of other bright palettes out there If you know any other please comment down below your favourite palettes to use in spring!
---
P I N F O R L A T E R
If you like this blog post I'd love a social share! Use buttons below to pass the knowledge around don't be selfish! XO