Hey Everyone!
I'm guessing you're here because you're tired of those edges that just won't lay down and the hair that frizz and can't curl perfectly any more but guess what?! I've got you covered with 8 different products from my favorite brands. You might know some of them. So, let's get into it. (Affiliate links attached)
As I Am Smoothing Gel, 8 Ounce


This is Wherever and whenever you want your hair to "lay down and stay for a while", reach for this superb smoother. Unlike the average gel, it doesn't contain harsh ingredients… Instead, it's made with organics that do the job, but in a gentle, healthy way. Great for smoothing the hairline or other areas of your "hairdo" where you desire sleekness.


Purpose:

Moisturizes and adds shine  –

Provides a secure hold

Type of Hair: Curly, All Hair Types
Camille Rose Natural Maker curl defining jelly is made with natural horsetail and beet extracts to transform your hair into curls without leaving it hard or crunchy. Your hair will have an amazing curl definition, bounce, and moisture that every curl or coil will love. Perfect for wash and go styling. For extra definition and moisture, use with Curl Love Moisture Milk or Fresh Curl.
Type of Hair: Curly, All Hair Types

Product Form: Liquid

 
Kinky Curly Curl Custard Gel, 8 oz
Kinky-Curly custard gel is a herbal conditioner that's suitable for all hair types. It smoothens the cuticle and easily detangles hair. Made from natural ingredients, this moisturizing hair gel nourishes and strengthens hair. It's infused with agave nectar's humectant properties to define your curls, give them weight, smooth frizz and offer long-lasting hold.
The gel also adds a healthy shine without making your hair look greasy. This alcohol-free hair gel can be used as a leave-in conditioner for thick or curly hair. It's free of parabens and sodium lauryl sulfate.
Type of Hair: All Hair Types

Product Form: Gel

 
Ouidad Climate Control Heat and Humidity Gel, 8.5 Ounce
Ouidad's "smart" gel, formulated with heat-activated wheat protein that breathes in humidity, protects the hair shaft and prevents hair from expanding. Its water-soluble formula of amino acids and Vitamin A nourish and hydrate hair, leaving it soft, manageable and full of shine without any buildup.
Even the most unruly curls are rendered calm, cool, and collected with the style that will last and last. It also works as a great protection against blow-dryer heat when a straight style is preferred.
---
Suggested: 

TOP 5 cheapest Deep Conditioners
---
EDEN BodyWorks All Natural Coconut Shea Curl Defining, 16oz
Humidity-resistant formulation to define and separate curls and waves. This product infuses moisture to strengthen hair, provides frizz control, and optimizes style definition.
Defines curl pattern

Provides a soft, touchable finish
Cantu Shea Butter Coconut Curling Cream, 12 Ounce
This curling cream will define, condition and add manageability to your curls, leaving them soft, shiny and deeply moisturized. Made with 100% pure shea butter and formulated without chemicals or harsh ingredients.
Helps heal dry, damaged hair

Restores real, authentic beauty

Embrace your curls, kinky, or wavy hair

No mineral oil, sulfates, parabens, silicone, phthalates, gluten, paraffin, propylene glycol, PABA or DEA
---
Related: SIMPLE WASH DAY ROUTINE
---
Curls Hair Gel Goddess Glaze Curl Gel, 8 Ounce

This gel will banish frizz, define and hold your curls in place – without the stiff, crunchy feeling that most gels give. Alcohol and protein-free. Ideal for humid climates. Great for all curl types. For multi-ethnic women and girls. Formulated with certified organic mango and Shea butter, and plumeria flower extract.
Plumeria flower extract is proven to revitalize damaged hair and adds moisture. No sulfates, silicones, parabens, artificial oils, colors, or fragrances. No animal testing.
Have you heard about the Curls Blueberry Bliss Curl Control Jelly
Eco Professional Styling Gel Olive Oil, 16 Ounce
We all know Eco gets the job done from defining your curls to sleeking high puffs and ponytails.
Eco Styler Styling Gel, Protein, 16 oz.
Eco Professional Styling Gel Krystal
Eco Styler Styling Gel 16 oz. Blue Jar
ECOCO Eco Style Gel, Pink, 32 Ounce
These are my favorite gels, persons tend to say these leave their hair crunchy and flaky. Truth be told it does give that off but once you mix the gels with oils on your hair the flakes will minimize and it would be much of a frizzy result. 
Pros: Extreme Definition, Price

Con- Flaky
If you liked this post, feel free to PIN IT and share!

Teaching persons who use Instagram daily how to turn it into a side hustle for just $19.99 with a bunch of FREEBIES!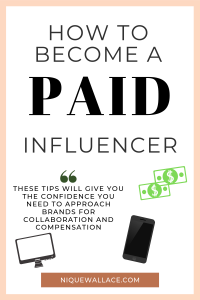 UPDATE: (2/7/19)

This post went viral on Pinterest and I'm beyond happy I had to give an update. I made another post 10 Best Natural Hair Curl Definers of 2019 just so you guys can get more products to use and not feel limited.
My hair has changed quite a lot since 2015 and I'm using products that help my curl patterns to look more alive.
It has occurred to me that Eco Styler ingredients give cancer in the long term some Youtubers have been saying. I personally still use all I haven't experience any differences and I've been using it since I had relaxed hair so this information is strange. I hear the YouTubers but if you want more information on it to be sure to look it up.

What are your favourite Curl definers?