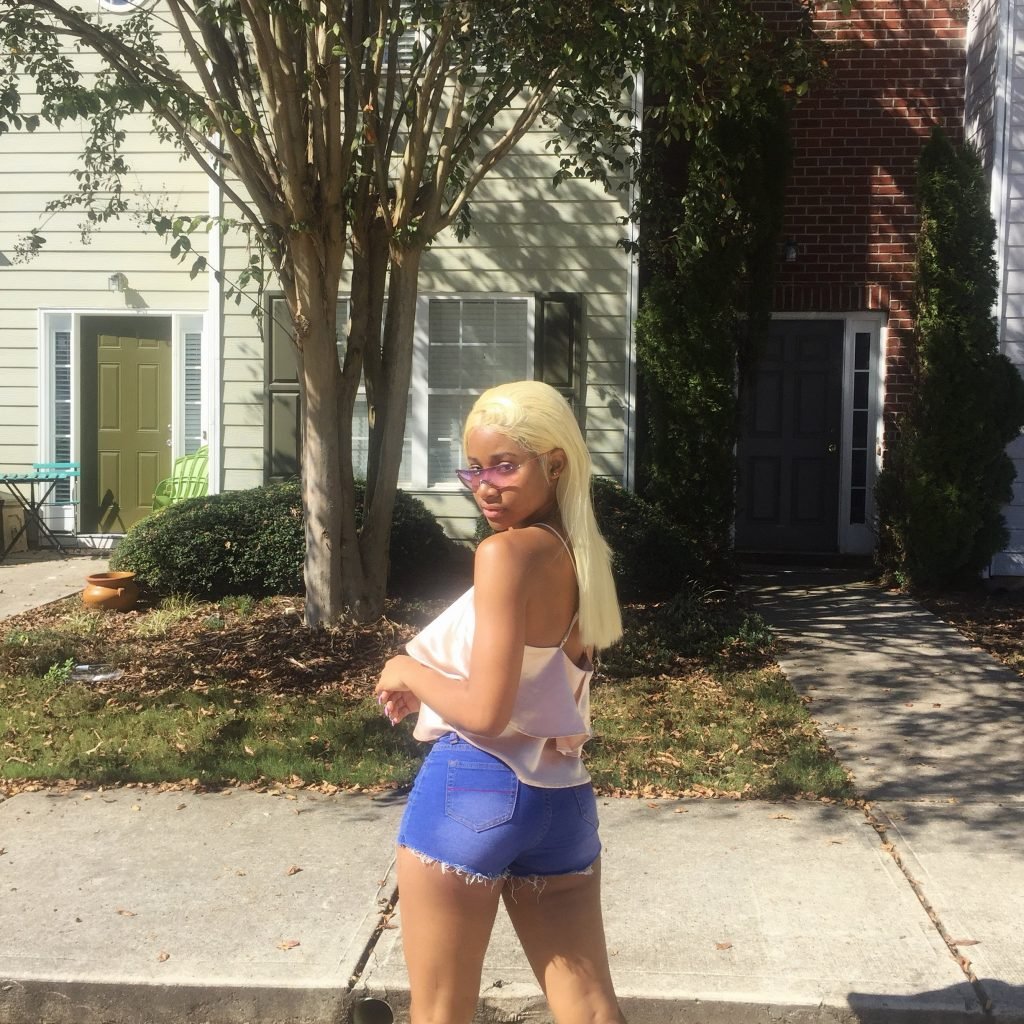 For the Past few months I've been asked "How do you make your wigs look so natural?" "What are the products you use?"
Today I'm going to answer that question with some additional details that will help in the long run. As you all know I'm a wig lover since 2016, funny story is that my neighbour usually wear a lot of wigs to work when I was a kid and I couldn't understand why. She often said it's to protect her natural hair and it gives a her a different identity. To me it didn't make much sense because her natural hair was beautiful I didn't understand why does she kept hiding it.
Now that I'm grown and have natural hair I know exactly what she meant. When wearing my wigs I feel like a different woman and it is indeed one of the best protective style.
When I got into wigs I started out with half wigs… I know what you're going to say why half wigs? I started out with half wigs the curly kinky wigs of course mainly because of my natural hair texture. Moving onwards to 2018 I because obsessed with laced closure and that's all I wear now.
Now on with the story!
[shop_slider full="no"][shop_heading][/shop_heading] [/shop_slider]
This post contains affiliate links to products I use and trust for my own business. If you choose to purchase from them, I will make a small commission. 
---

How I Make my Synthetic Wigs Look Natural
First things first the synthetics I wear is not cosplay wigs I stay far away from those. I call those plastic wigs the synthetics I go for should be semi fiber or premium fiber or human hair mix.  Meaning all these wigs can flat-iron and not burn easily by 450 degrees. Lets get into the steps and the products you need. I wear curly wigs
For a Half Wig the products you'll need
Dry Shampoo
Scissors
Tail comb
[shop_slider full="no"][shop_heading][/shop_heading][/shop_slider]
Steps to achieve natural look
Pull your wig out the package remove every tags from it.
Run your fingers through it… It doesn't matter if its curly or straight please do this step.
Please part your hair in two 10% hair at the front and 90% at the back. Leave that extra part out at the front you'll need it later.Make sure you braids are neatly done to the back.
Put the wig on to cover the 90% of hair, the wig can look a mess we're aiming for that because your real hair doesn't stay still.
For the 10% of your hair you can curl with custard, Bantu knots to get curls or braids out to blend with the wig.
Always lay your edges with custard too!
 Use the scissors to cut the hair in layers it looks more realistic that way.
[asym_gallery style="style_one" full="no" layout="portrait"]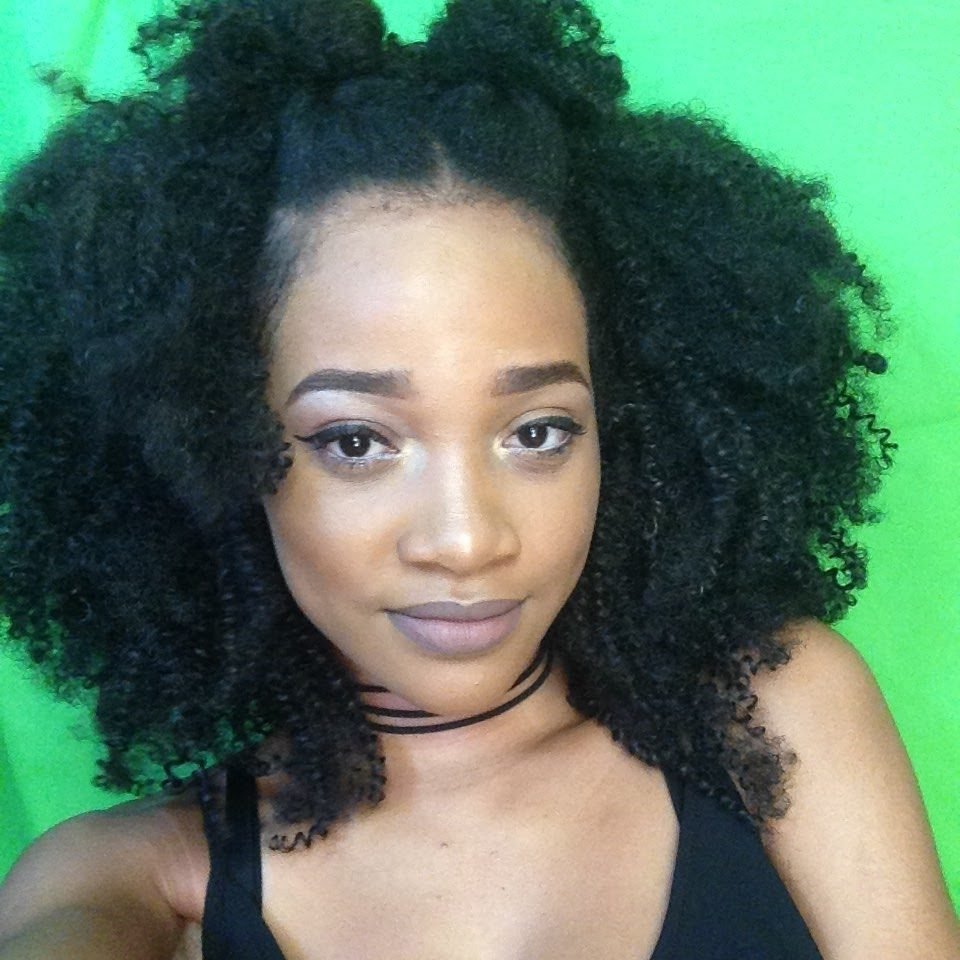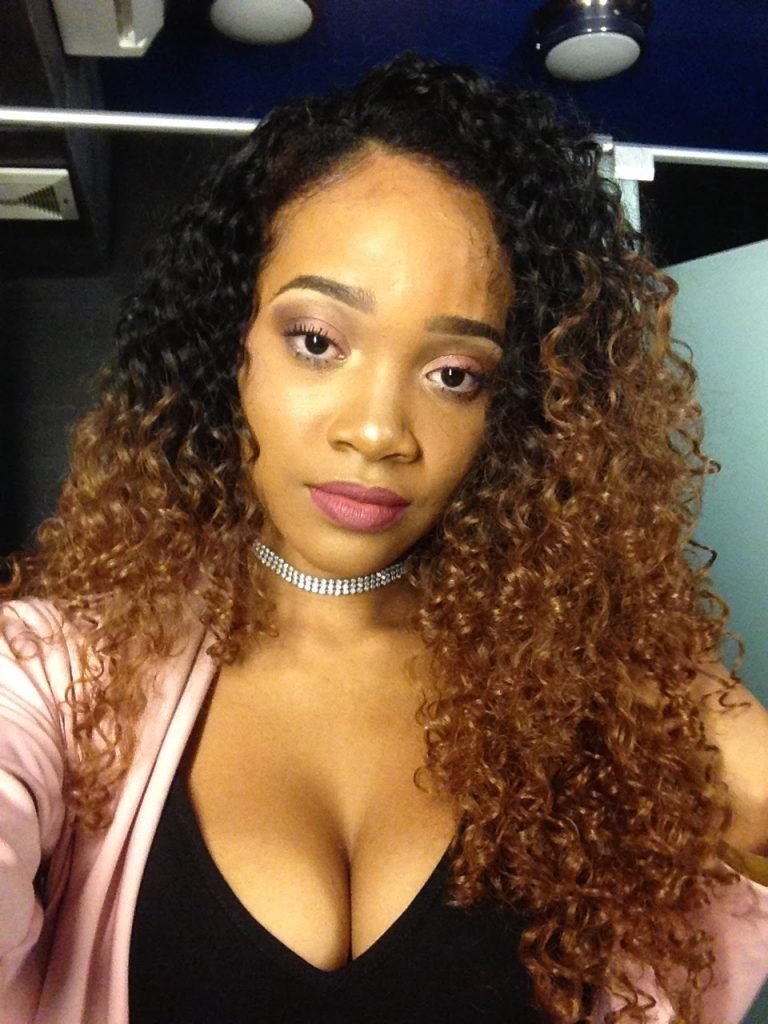 [/asym_gallery]
If I don't leave the front part of my hair out I always aim for a side parting as seen in pictures to show 4cm of my hairline. Half wigs are not supposed to be wore out free that everyone can see that demarcation. If you decide to do so please where an headband to hide it.
For Lace Closure the products you'll need
Concealer
Foundation (Stick/Powder)
Dry Shampoo
Mousse
Stocking cap
Got2b glue gel
Razor
[shop_slider full="no"][shop_heading][/shop_heading] [/shop_slider]
Steps to achieve natural look
Same steps 1 – 2 above!
Flat braids to the extreme back if you have natural kinky hair. for my straight hair ladies just catch your hair to the back.
Put your stocking cap on over you braids (I personally like to cover 2cm of my forehead because it's big)
Put the wig on and leave like 2cm out so you can mark the center/side closure parting.
Remove your wig and with that mark you use the concealer or foundation to estimate how wide the wig closure is and spread the concealer in that area only
Now on the wig lace closure use your liquid/powder foundation or concealer to get a natural look as if it was your scalp.
Pluck roots if needed with tweezer.
Place the wig on your head in the exact potion you need it to be and then trim it into shape!
If you want baby hair take out some of the hair from the hair-line, use a razor to trim it down so it's not blunt.
When that's done you get your gel and you place it on the faux baby hair and make your swirls.
I just learned this; don't place your baby hair side to side if it's a center part place the swirl between the center parting.
When above is finished and your 1b or #2 wig looks shiny apply the dry shampoo or you can use baby powder 🙂
the mousse can be used on the 3cm lace frontal that coes with the closure just so it can look moist.. Also the mousse is used on curly hair to give it back some curl after shaping.
Remember no wig comes in the shape of your face all wigs need personal touch to suit you.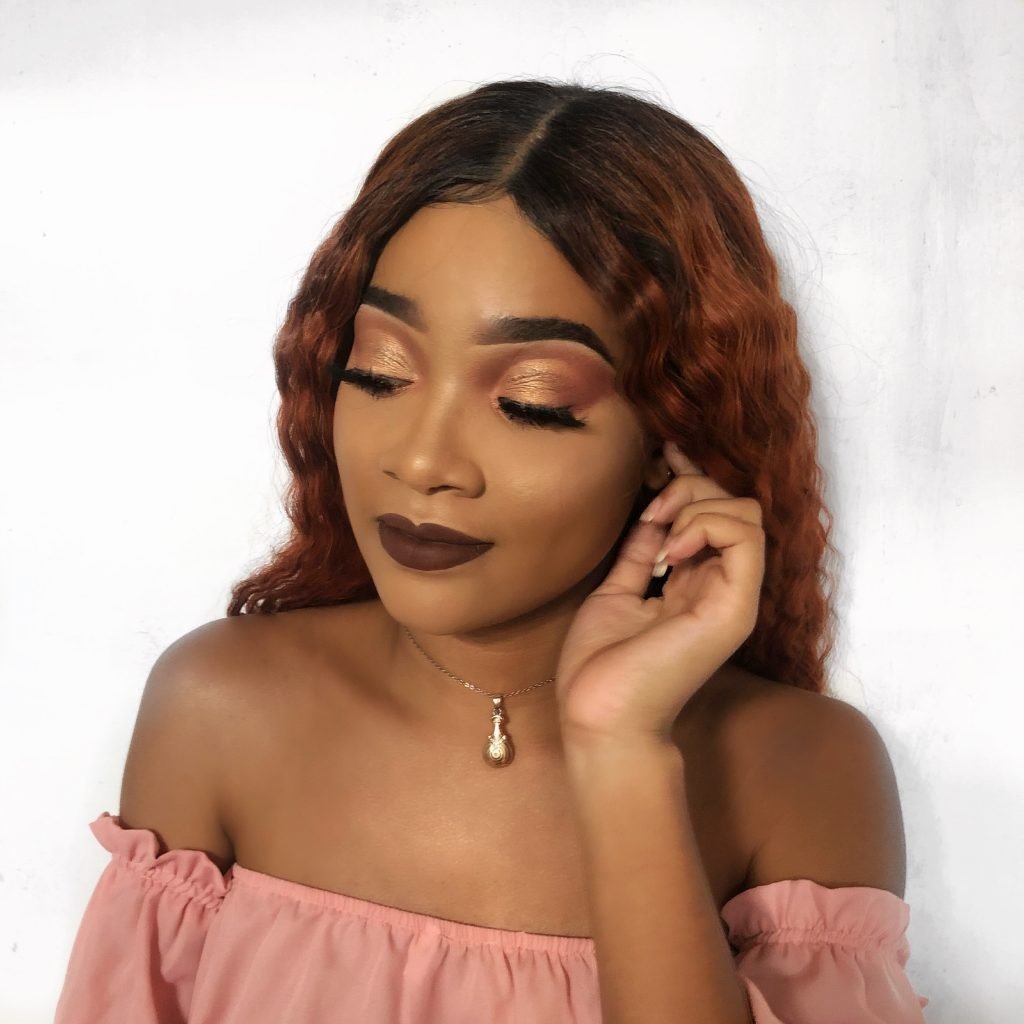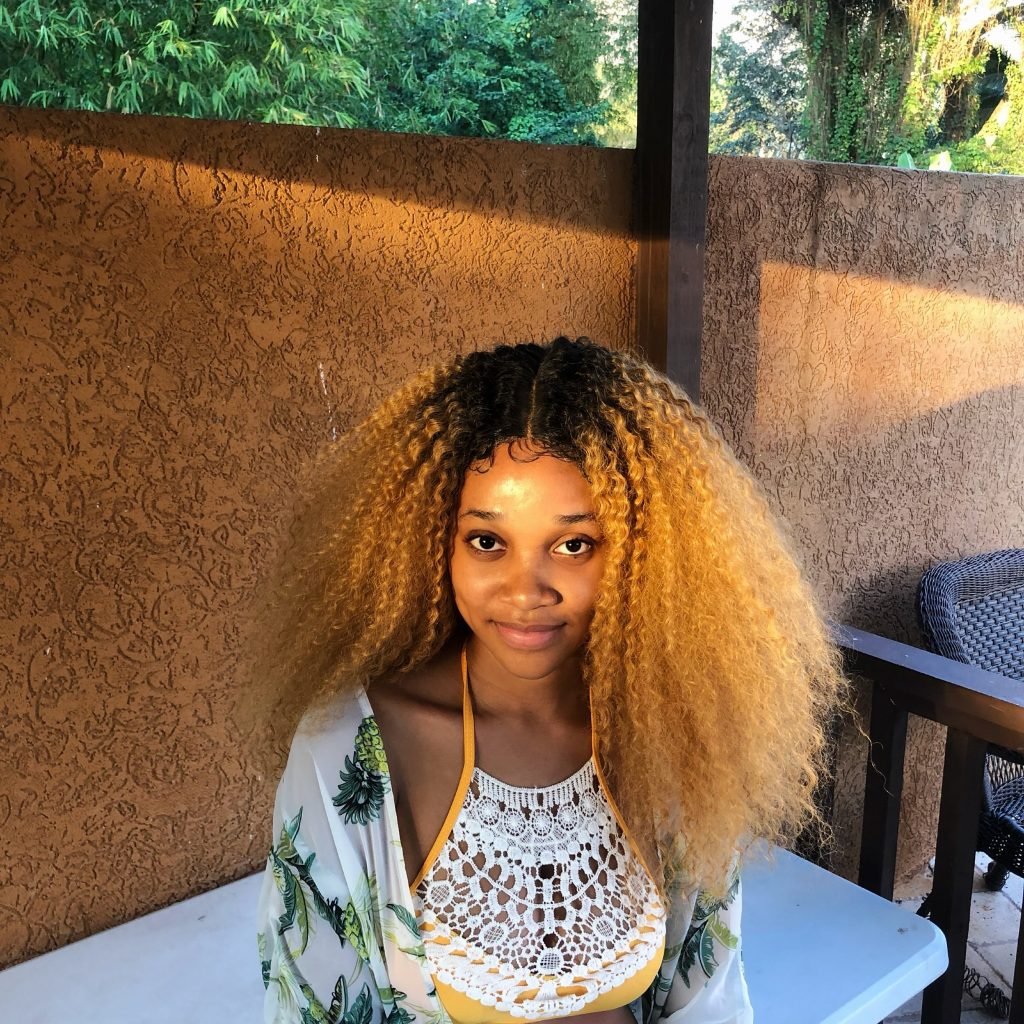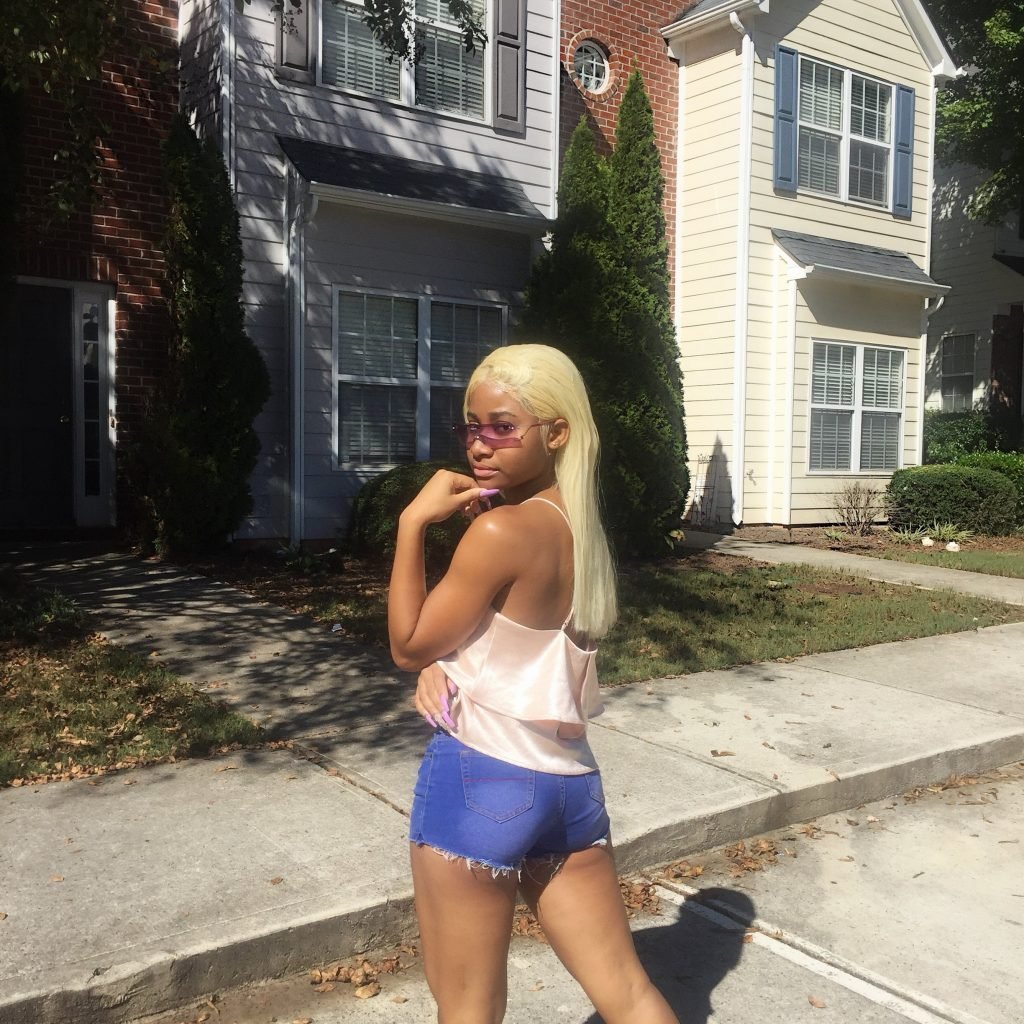 ---
Related Posts:
How To Care For Your Synthetic Wigs?
---
Honest tip please stay away from colour #1 I don't care if you dyed your hair jet black. You're trying to have your hair look natural not cosplay!. #1b and #2 is perfect if you don't want to do colours, I personally love DR27 (light brown blonde) and DR30 (honey blonde) most of my wigs are in that shade. I tested the waters with #613 (white blonde) and 997 (burgundy red) also Copper lol. These are some pretty wigs I find black very boring hence why my hair is always bleached.
Now that you have learned my tips and tricks to get your synthetics wigs looking more natural do you hhave any questions of your own?