Hey Dolls
You all know summer is coming and we got to look great! Im collaborating with StyleWe today to give you guys some insight on their clothing and company. StyleWe is an online clothing store with independent fashion designers from around the world. How great is that? You get to wear fashion designer clothing. However, Stylewe website is very user-friendly you can click on over there and get whatever you need, Their located in china but have persons in New York managing over things, social media etc. They do ship internationally.

Lets get into the clothing for summer, so when we hear about summer we think of swimwears, skimpy clothing and so on well Stylewe have some "Affordable swimwears" on the site go check that out. Their very cute if you're into high waist bikinis, well its 2017 everyone likes the high waist bikinis! They have different patterns, colours and sizes for everyone.

Do you guys own any lace dress? I know lace clothing as come back so strong in 2016 summer and now Stylewe got several "Sexy lace dresses" for you to pick, choose and refuse you got to check them out and guess what their affordable free shipping for orders over $60.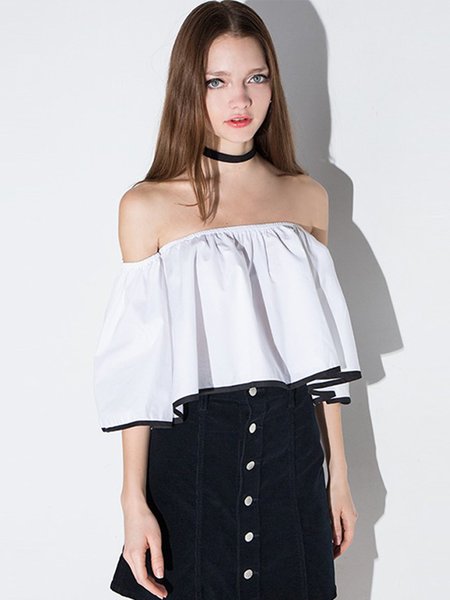 If your into fashion like me you'll notice the off shoulder blouses are back! If you dont own one you can get it at Stylewe (Just Fashion Now) they have different styles and colours to choose from, I honestly love the White Girly Ruffled Off Shoulder Top you can buy it here

Now Stylewe has a blog which writes about Celebritiy fashion styles, beauty, and lifestyles. Recently an author Lemon wrote about one of my favourite television (TV) show actress that appears in Wizard of wavely place, she's now a famous pop star not really acting anymore but I still like her its Selena Gomez! She is the most followed person instagram. Lemon share some inspiring beauty and fashion facts about Selena Gomez did you know she loves dressing up and her style cannot be defined because she loves to try new things. "For her, your style should be versatile just as your taste and fashion sense are versatile and changes in time." Click the link to read more https://blog.stylewe.com/fashion-facts-about-selena-gomez/
Have a Great day!
Xo Nique ♥
Twitter 
|| 
Facebook
 || 
Instagram
|| 
SHOP