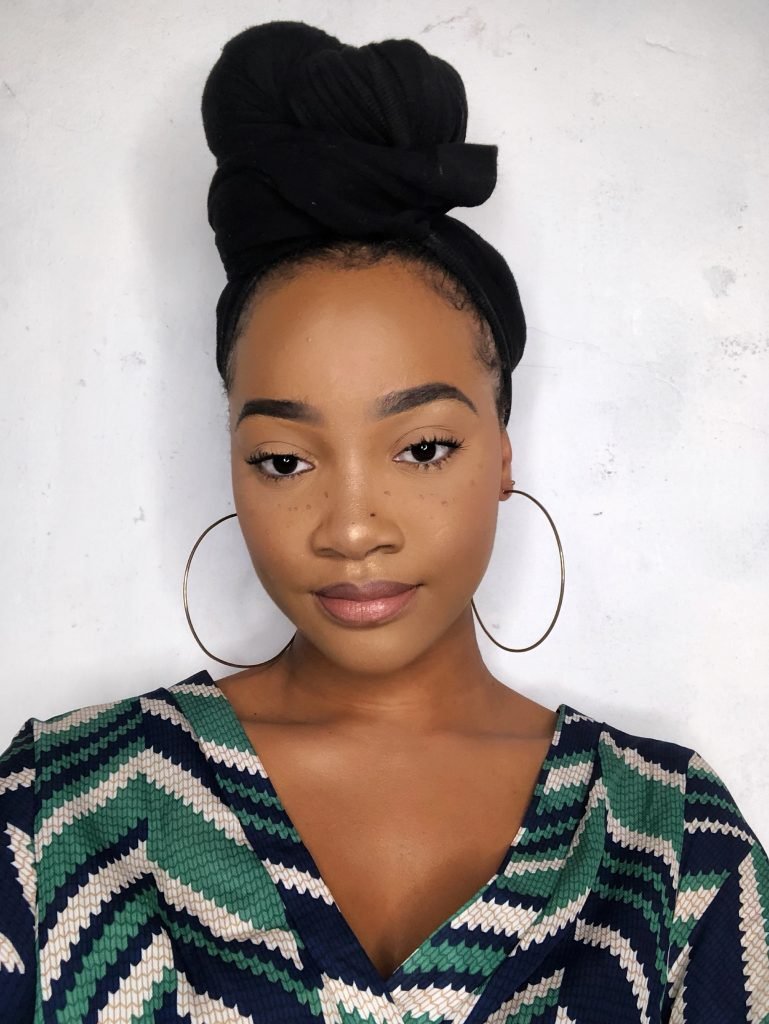 For my messy hair sisters who can never bother to get their hair together and needs to go somewhere and look cute. I gotcha! I was asked a couple of times how I did my head wrap to look the way it does and where can they purchase the head wrap I'm wearing. 
The cat is out the bag — As if it was a secret.
I'm a super fan of wearing headwraps because it helps to look my best on my worst hair day. I said to myself why not just make a blog post about it all. So here you go
My DIY headwrap style
First what you'll need or What can be used for a head wrap
Long tights

Thick leggings (Ankle or knee)

Old T-shirt
Who said you can't wear your leggings on your body and head? I personally use black Ankle-length leggings its thicker and the snug is more secure to me. + I can't go wrong with black any color of your choice is great.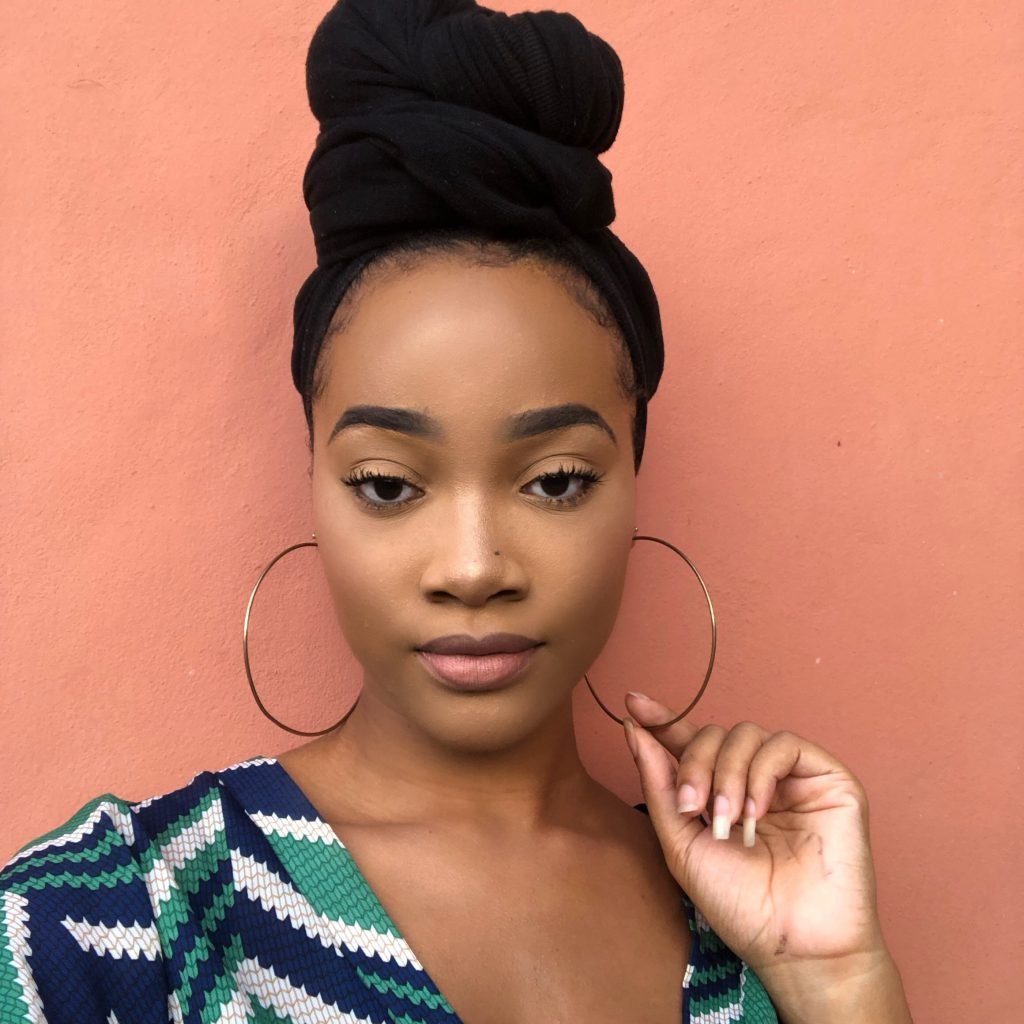 How I do my headwrap using leggings
This is super simple first I find the tag in the leggings that will be at the back of your head.
Second, you are going to pull the legs of the tights/leggings forward until it feels tight enough and in place.
Moving on you'll need to grab a blouse/ shirt doesn't really matter, with this you are going to fold it up into a very small ball. This will be a little difficult but you got to let it work so, place the ball on top of your head near your forehead.
Then close the front of the leggings and start to twirl the legs outwards away from the forehead. After that twist the leggings around the ball on top of your head.
Now that's how you get the big ball on the top of the head
Doing your headwrap with a T-shirt
For this style, I wear the ball mostly to the back not at the front like the leggings.  The steps are almost the same but I don't use an extra blouse I just use the oversized T-shirt.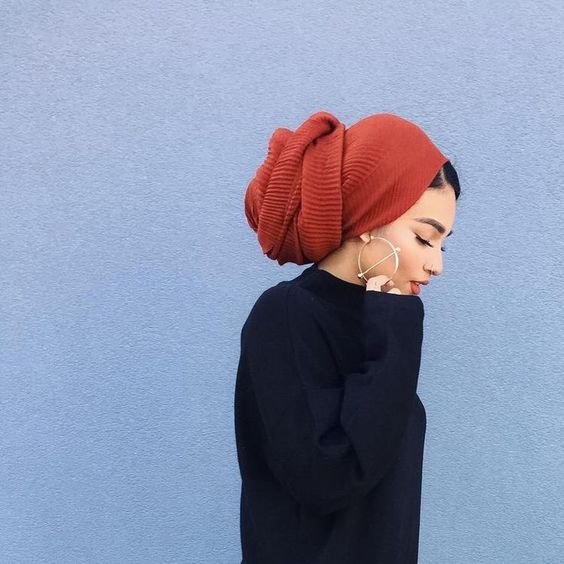 [shop_slider full="no"][shop_heading][/shop_heading] [/shop_slider]
It is as simple as it looks so you don't need to worry. If you really want to look cute and take the focus off the fact that you have your leggings on your head. You drop some large hoops in or any oversized earrings and boom! you ready!
Pin For Later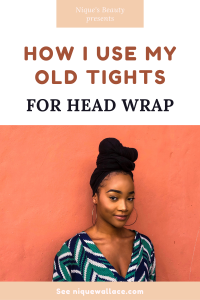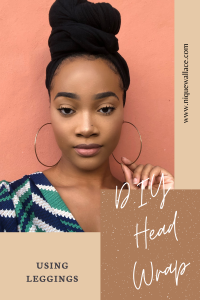 Save 60.0% on select products from Kproly with promo code 60OU5TD2, through 10/31 while supplies last.