Have you been struggling to find the perfect outfit for your birthday?
I know I have that problem every single year since I started high school and that's a decade + ago. I was never able to find an outfit to say wow this is it. I'm highly indecisive so i have to plan ahead but something is always missing. I tend to ask myself some questions where can i get a cute bag and heels? what color will I be wearing, will I be wearing pants or dress?, the list goes on.
I am here to help you knowing my birthday is around the corner in fall October 13 (No bad luck this year ha! I'm a little superstitious… people always say the worst day of the century is Friday October the 13th mainly because its Halloween month and Friday 13 is also known for badluck silly right? Are you superstitious?) —  Anyways, its the best time to share some cheap birthday outfit ideas for me to even choose myself. wink wink* In the past I used tumblr to get birthday party clothes ideas but now I'm using Pinterest and little bit of Instagram. These socials help out a lot with any ideas and inspirations you're trying to get. 
It's my 23rd birthday Yaayz #Jordanyear and I'm still not sure what kind of clothing would be best suited so narrowing this post down will help me help you!
Irrelevant to topic skip below — You know what I notice most with all my posts I've upload is that there mostly lists of items, stores, products, tips and tricks. I guess I like giving steps and lists to be more organized. 
The most important part of choosing a birthday outfit is the color! You need to know which color you're bringing to life. Will it be Pink Barbie, will it be neon green, will it be black, etc, etc. I am not a stylist but these are my opinions.
Lets get into the Birthday Outfits idea! 
Suits
Why suits? well it's the most sophisticated look out there. I love a guy in a good suit but this is not about them its about us ladies so, a gorgeous suit will do. There's three types of suits I've been eyeing lately and there are;
Pants suit
Skirt suits
Shorts suits.
You must be thinking why should I wear a suit on my birthday that's a no! Obviously you are not trying to look like work… Hear me out you are not going to style the suit like you are going to work. It will be more like your going to brunch 
The suit will not have any under garment for the blazer if it's not a lace bodysuit or bralette. That's how I would rock them but if you're the type who doesn't like showing cleavage then a turkey neck 'V' cut bodysuit will do the trick. 
For the pants suit you are required to wear 3 quarters because you want your heels to be showing out. For the shorts suit it shouldn't be tight but the waist honey needs to be snatched. I don't recommend the blazer being tight it should be your size not too big not too small. As for the skirt it should be flared or straight either ways it's cute.
2. Dress
So we have long, short and in the middle dresses. Then we have cotton, lace, sequin dresses. Dresses are always the most difficult to choose between for the perfect day. I always try to break it down in layers, if i was suppose to choose a long dress then, I'll have to choose the material and style, will it be lace without/with designs such as gems or stylish patterns. The list goes on so, choosing a birthday to me is like choosing a wedding dress I always get carried away with every details and it's always important to know what matches and what doesn't. 
We all go for dresses on our birthdays some of use go plain Janes (simply long dress no design), some Instagram baddie (lace with gems and loads of designs) and then we have the model behavior in clothing I can't pronounce (different shapes and materials in one) dresses. For day birthday celebration a nice floral or straps dress can be wore but for night a girl got to look her best.
I reframe from adding pictures here because it will be so much different styles, colors, lengths, textures, etc, etc. I don't want no one to think that the dresses I put forward as to be "it" for your birthday. 
3. Top & Bottom
The two piece today is jeans pants and bomb ass top! People normally run away from jeans and top to wear on their birthday but lets be honest if you are in your nice fashion nova jeans and stunning top you wouldn't rock it?
E.g. of what I mean
Nothing is wrong with wearing a regular pants but I find jeans to be a bit more stylish. On your birthday colored jeans are not acceptable, keep it minimum white, black, wash out blue jeans and blue jeans that's it. 
The plain two piece sets I'm not a fan of it just seems like regular wear nothing about it stands out. Most of these two piece sets I see within online stores don't look birthday worthy especially the ribbed long skirt, issa no ma'am.
4. Two piece set
At first, when I was typing this up I hated the thought of two piece sets being wore on birthdays because there are the most basic clothing I've ever seen someone wore. Then I remember that there's a lot of amazing two piece sets out there that doesn't look like your just going to the movies. There's no shame in the game for going to the movies on your birthday I'm just saying. — However, I went on some fancy stores and I saw some stunning 2 piece sets for a birthday girl.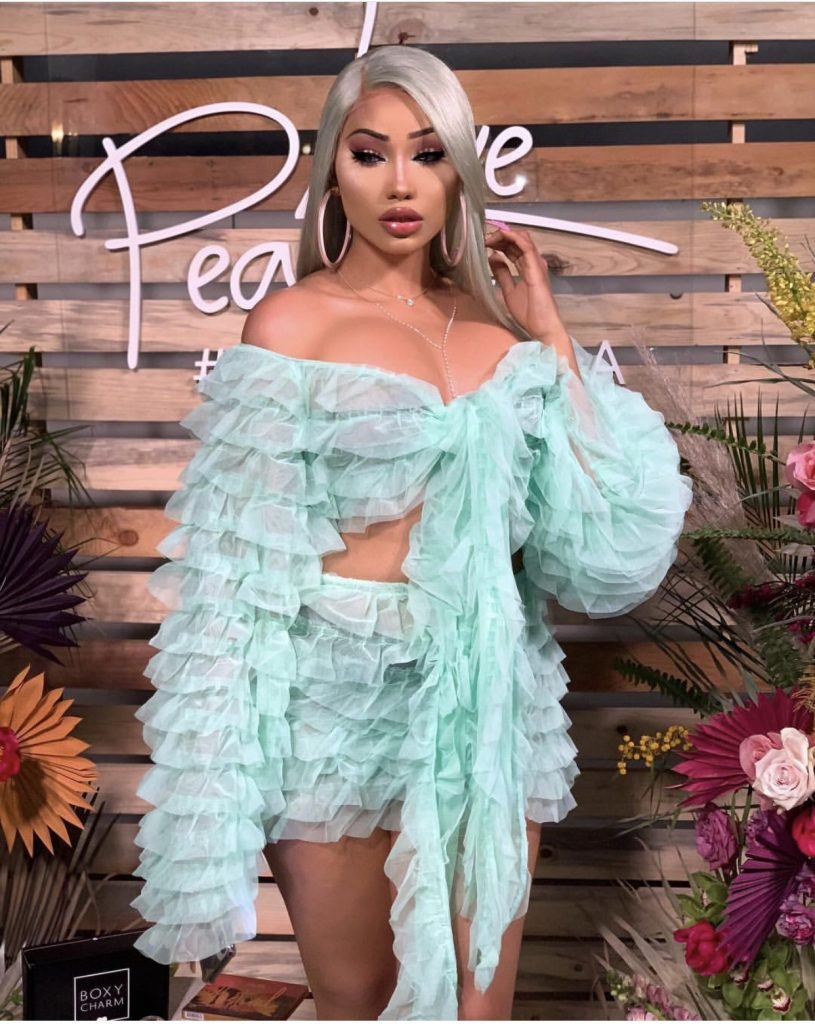 I admire the changes these stores have made. Well at least some.. The two piece sets that I'm referring to is to give off a vacation vibe and being somewhere tropical.
5. Jumpsuit
Have you ever wore a jumpsuit on your birthday? I haven't, but scrolling through Aliexpress as let me change my mind. I am loving the flared foot jumpsuits definitely stunning. My fashion sense is obviously different from everyone else but I know some of you might agree with me. I am a lover for oversize jump suit or the ones with flared legs.
Never wanted to add this on the list BUT a cute faux fur shawl or oversized fur coat always let a girl feel extra, expensive and bougie.
Just to mention few stores to shop
Ohpolly
House of Cb
Whitefoxboutique
Hotmiamistyles
Missguided
Rebellious fashion
Pretty Little thing
I recommend these birthday outfits for 16th, 18th, 21st, 23rd birthdays and beyond!