How are you doing your makeup on the first date?
Lets chat for a moment my "first date" was going to the movies. Why most of the time going to the movies is the first date option? I mean nothing is wrong with the idea, its just always the go-to activity for a first date.
I've been on bunch of first dates and one that I'll never forget and the funny part it was on my birthday. I honestly don't know how I always meet guys close to my birthday. That's a story for another day but I'll be talking about makeup today. A lot of you struggle with how you should do your makeup for "the day" should you wear full face? simple look? or no makeup look?
I am here to help with all that because I know the best looks to go on a date.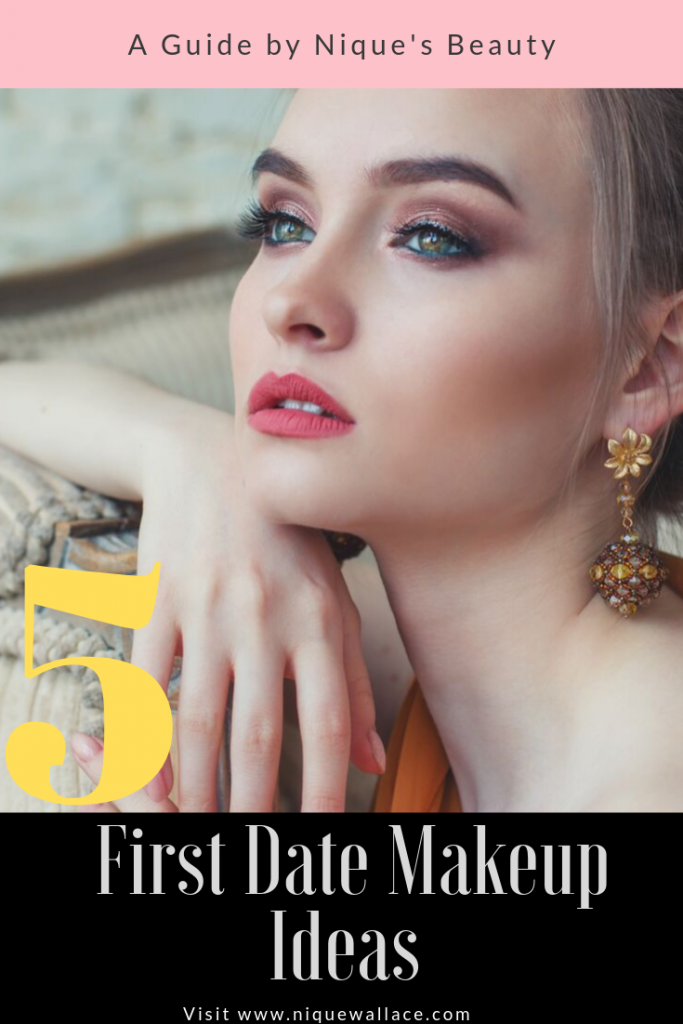 Natural No Makeup Look
This is the most famous look if you're not a lover for makeup. To actually sit and do a beat face for two hours on a first date. I was at this stage when I was in college I only do my brows and lips. Not to worry what is included in the natural make up look is:
Your eyebrow products and tools: Your eyes have to be done that's what I believe in BUT if I'm being honest you don't need to draw on your brows if there already well structure and just need a little fill in.
Mascara: You have to get those lashes to pop
Lip gloss: I would recommend lipstick but I'm not a fan of colored lipstick with no foundation. A lot of persons do it, I'm just not a fan of it. Wearing a colored lip gloss would be best over a bright color lipstick. Also, a cute mauve lip pencil can do the trick.
For my brown skin girls you all know a lip gloss is your best friend for this look. You can put on powder foundation to keep some moisture out after a hour if you're an oily girl ofcourse.
2. Natural Makeup look
My forever favorite! With this look you have to use liquid or stick foundation which I have no problem doing. I often wear natural makeup look these days because the lighter the makeup to me the better the feeling. 
The natural makeup look includes: 
1. Definitely foundation– my favorite to use is Maybelline super stay.
2. You apply concealer or contour.
3. Your brows are a must you can draw them on or just fill them in.
4. Lip gloss or nude lip creme 
I sometimes wear blush it's not a must it's just my preference. I also go for false lashes you don't need it, mascara can be your best friend. Before lashes my looks were blah after applying lashes you'll be thinking why you didn't start wearing them in the first place.
This can be wore on a day to night brunch and dinner. Definitely a fun day to Disney world or the park make up look.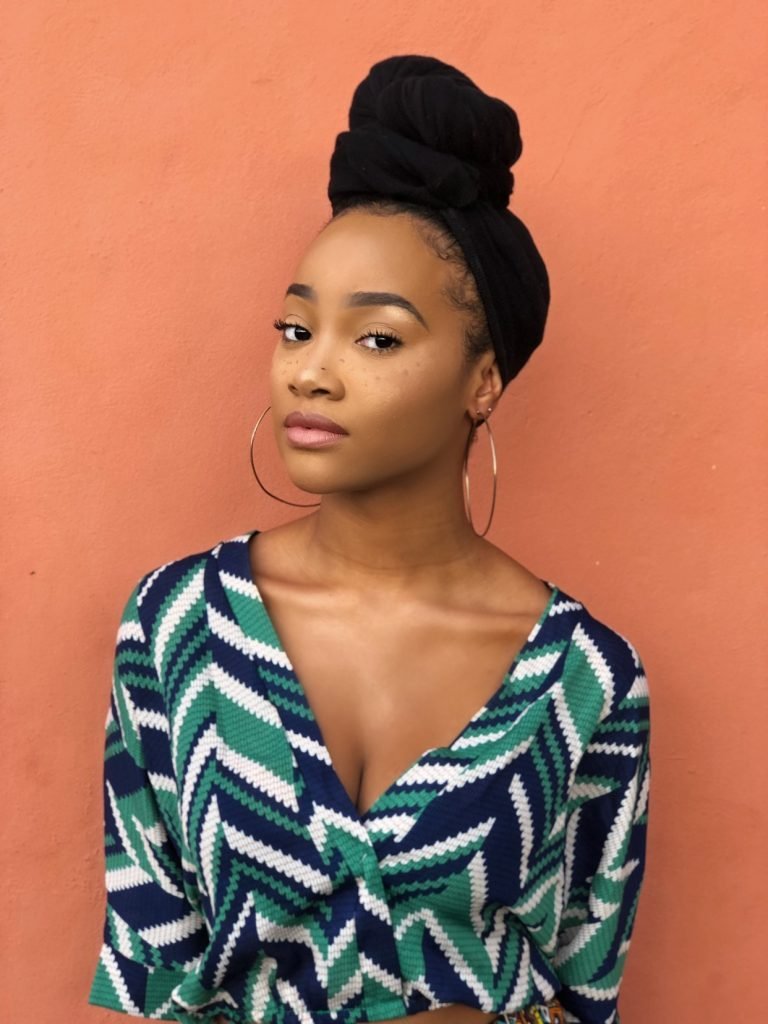 3. Red Lips makeup look + Wings
Why red lips makeup look? You'll be surprised of how many persons wear a red lip on the first date. It is definitely the signature look for most occasions in the past and also now. 
With this look most times it's mixed with the natural makeup look or with simple eyeshadow makeup look. 
To let your lip stand out you definitely need a matte lipsticks or you can go for the cream and use a liner. If not, you go old school with red liner and lip gloss
4. Simple eye shadow makeup look
Most of us like a simple beat I know I definitely do with copper shimmer lids and and nude lips. That right there my friend is a perfect combo says mannymua ha! To be honest I am stuck on my bhcosmetics carli bybel so I tend to wear copper lids alot. 
Hear me out for a little a bridal look can definitely be wore on a first date. As in a shimmer white and pink look eg. Pink in the crease and and white shimmer from the tear duct to the center of the lid. You do this with a soft blend nothing harsh and extra. 
Or you can go for a smokey eye and matte lipstick. boom you won!

5. Cut crease makeup look
A cut crease look can come off as extra and doing too much for a first date. BUT, lets be real if you're advanced in makeup and you want to be "that bitch" when you step into a room and all the compliments go to you. Please do so because you are going to look stunning darling. Don't get me wrong you do have subtle cut crease looks but they still stand out more than a simple makeup look.
I would not recommend a cut crease eye makeup look with a bright lipstick that's way too much for a first date this is not the first day of Artistry school.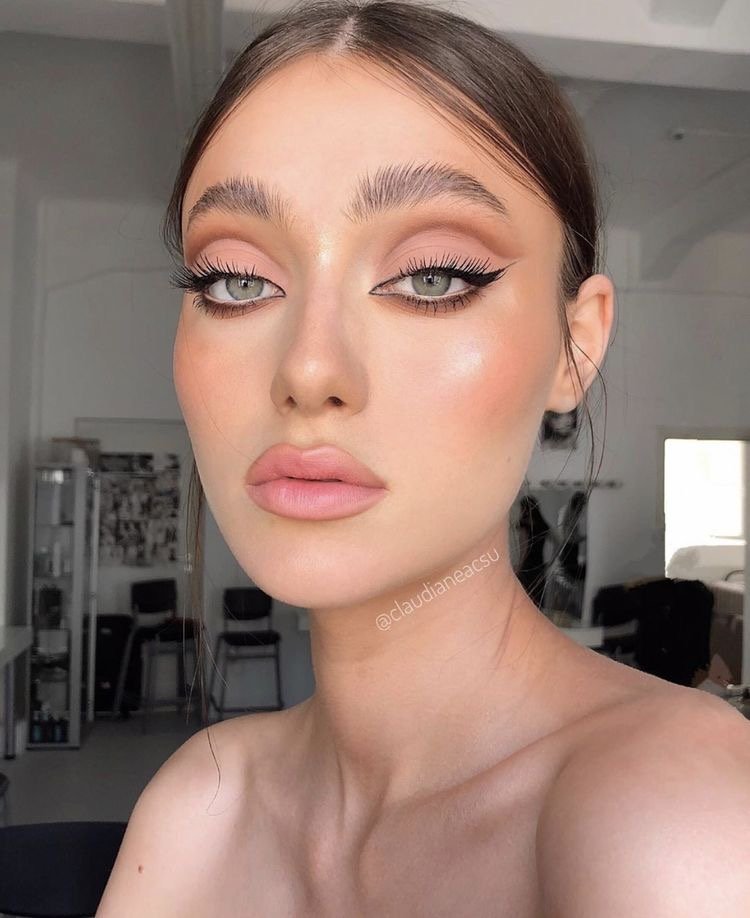 First of all ladies highlighter is a must in my book it doesn't have to blinding but most definitely present. 
These are my top five make up looks
No makeup makeup

Natural Makeup

Simple makeup look

Cut crease make up look
Let's be honest in every girls little porch you walk around with must have a lipgloss or lipstick inside to switch it up or add more when the original lips start fading. I also recommend foundation powder for my oily girls to be in your bag.
Let me know in the comments which other looks y'all like to wear?