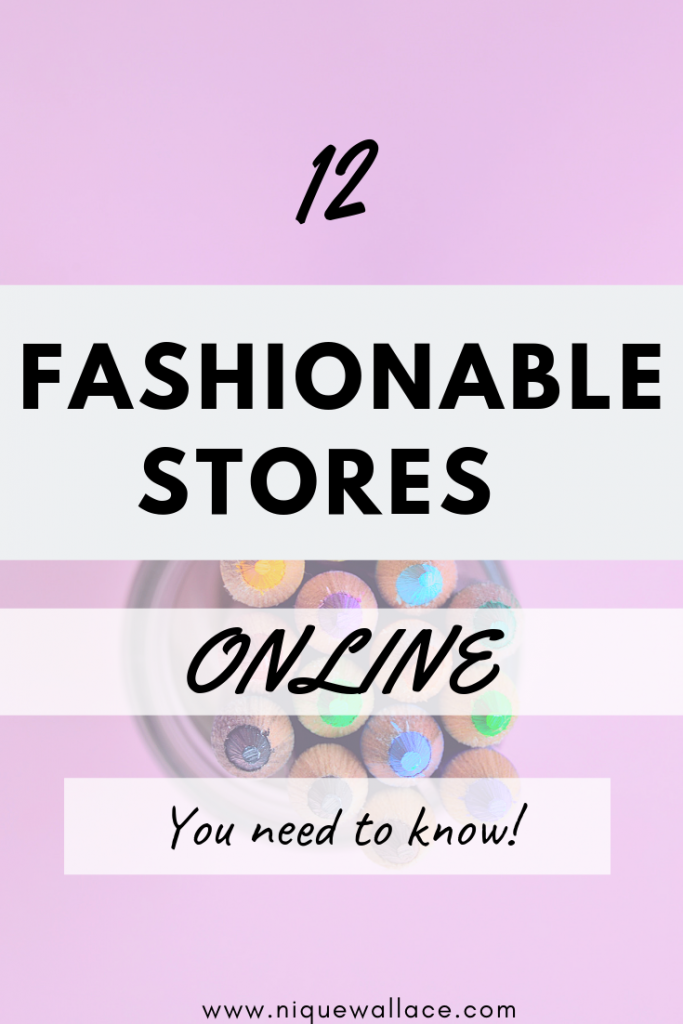 I am provding you with this post mainly because most of us struggle to find cute outfits that is ideally cheap!. Especially for my college girls we literally have it rough to look chic on a budget. This list is to help all women with their fashion style gee I sound like a spokes women but hey I am here to help check out the list below..

1. Forever 21

This is probably the most popular website for college students to buy clothing from. Forever 21 always has the latest trends and their clothes are incredibly cheap. This is one of my favorite stores to order clothes and accessories from online. Shopping online at Forever 21 is great because you can most likely find everything that you want in your size, whereas the stores may not always carry everything. It also has clothing for virtually everyone — from the Love 21 collection to the plus size collection. And yes, boys, you can shop here too! The men's section has a wide variety of hip clothing to choose from!
[shop_slider full="no"][shop_heading][/shop_heading]
[/shop_slider]
2. Mod Deals

Mod Deals is an online women's fashion store that sells accessories, jewelry, purses and beauty products. The items are inexpensive and cute.

3. Stylesforless

Styles For Less has many store locations, but doing your online shopping from the website is the easiest option. It sells women's clothing, footwear and more. There are tons of amazing deals and sales, as well as several clothing options. I don't think many college students know about this website, so you should definitely check it out when you're online shopping.

4. 10 dollar Mall

This website has clothes under $10 for everyone. You can get men's and women's clothing for really low prices. The best part is that everything is trendy and either $10 or less. You can't go wrong with shopping here because you won't have to completely empty your pockets and feel guilty about buying a bunch of things later.
[shop_slider full="no"][shop_heading][/shop_heading]
[/shop_slider]
5. Necessary Clothing

Necessary Clothing has fashionable women's clothing at cheap prices. You can get free shipping if you spend $125 or more within the US. Check out the new arrivals, sales, dresses, shoes, and more. This is a great website to shop at that not many college students are aware of.

6. Charlotte Russe

Charlotte Russe is a popular store for young women. I love this store, but unfortunately, my campus does not have one anywhere near it, so the website is where I do my shopping. There are always deals going on at Charlotte Russe, especially for shoes. You can buy one pair of shoes and get another pair for $5. The skirts and dresses are stylish and super cheap.
[shop_slider full="no"][shop_heading][/shop_heading] [/shop_slider]
7. Rue 21

Rue 21 offers amazing clothes for both men and women. You can find awesome graphic tees, dresses, skirts, accessories, fragrances and much more. Rue 21 always has sales going on. This is one of my favorite stores because it has trendy clothes that cost little money.

8. Deb

Deb sells women's clothes that are perfect for college students, no matter what size you are. They have both junior sizes and plus sizes. You can get anything from a prom dress to a jumpsuit at Deb.

9. GoJane

Go Jane has pretty women's clothes for every occasion. You can look at trends and buy accessories like hats, belts, and sunglasses for low prices. Browse through the website to see what's new and trending.

10. ASOS

ASOS sells both men's and women's clothing. You can find a variety of different styles and even buy vintage clothing. If you join ASOS on Campus (for college students), you can get 10 percent off of your purchases. Pretty amazing, right?

11. Sammy Dress

Sammy Dress has really cheap clothing for both men and women. It is perfect for college students because many of the items ship in 24 hours and even ship for free.

12. Urban Original

A lot of my friends order clothes from Urban Original. It only sells items for women. There is almost always a sale going on, like buy one, get one 50 percent off. You buy popular styles and brands, but you get them for extremely cheap. This is a good place to buy shoes and dresses for going out.
[shop_slider full="no"][shop_heading][/shop_heading]
[/shop_slider]