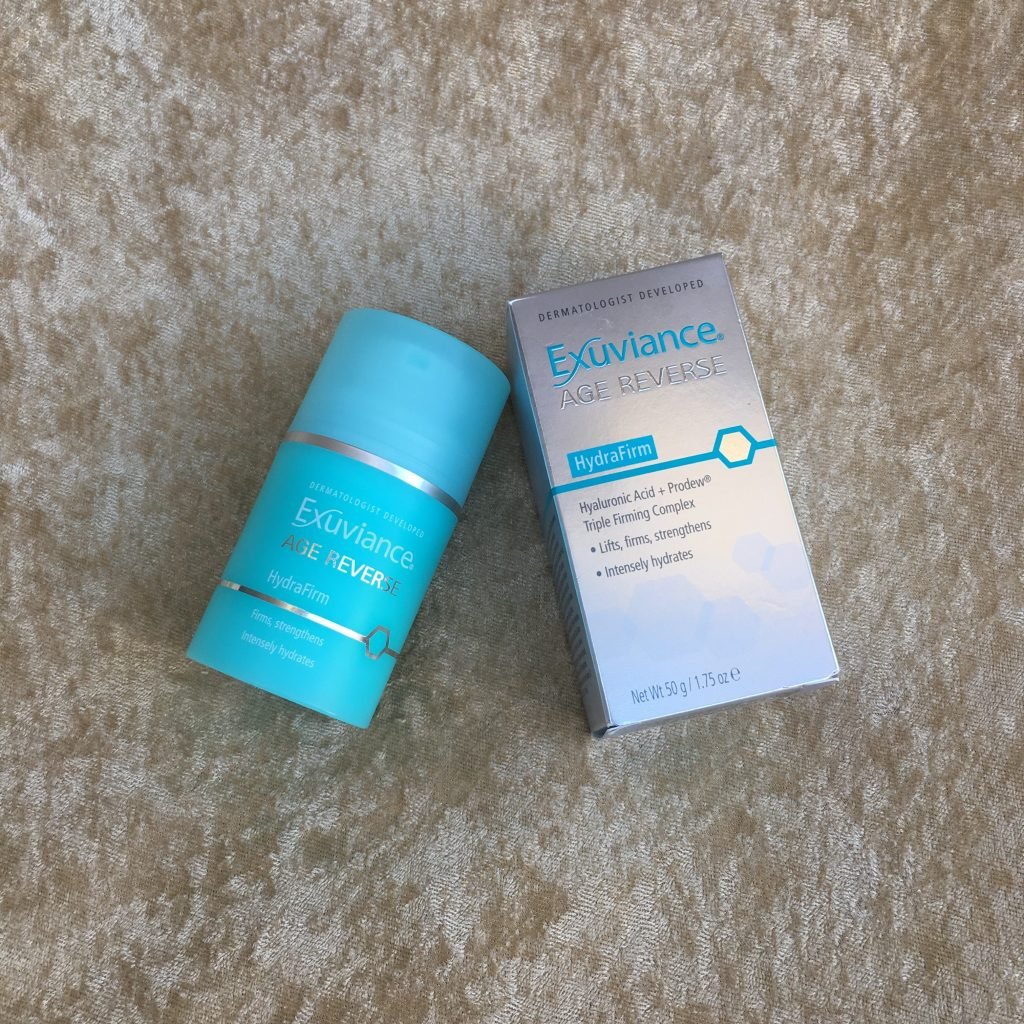 Hey loves!
I got myself here another complemtary Exuviance product for my dolls to try out right after I tell you how this bad boy let my face fell.
About EXUVIANCE
Exuviance is a skin care company that is created by Drs. Van Scott and Yu, widely known as leaders in the field of cosmetic dermatology. They discovered the anti-aging benefits of Glycolic Acid and created and patented the first Glycolic Peel. Since their ground-breaking discovery, the creators of Exuviance have continued to develop many new patented antiaging ingredients backed by evidence from numerous scientific and clinical studies. Recognized around the world, Exuviance formulas are expertly developed to visibly transform skin by combining their patented innovations with the best, state of the art technologies available in dermatology today.
[shop_slider full="no"][shop_heading][/shop_heading] [/shop_slider]
As stated on site this luxurious cream targets all visible signs of aging – poor texture, age spots, loss of firmness and wrinkles – and replenish optimal hydration levels, providing undeniable comfort. At skin's surface, Hyaluronic Acid acts as a moisture sponge and instantly quenches dryness. Prodew infuses skin with the crucial amino acid building blocks of its own Natural Moisturizing Factor, restoring deep reservoirs of youthful plumping moisture. Skin is strengthened, feels noticeably cushioned, less susceptible to dryness.
Learn about my Skin
Back story on my skin I'm partially oily and dry but most oily. The only time I experience dryness is when I wash my face like 6 times Yes I know its weird but hey dirt and clogged pores gotta go!. My skin doesn't need much moisture because it release oils more than one can imagine after few hours. When im changing skin that the worst my skin tends to dry out a lot.
Now let's get into the review on Exuviance AGE REVERSE HydraFirm
At first I was skeptic because I'm experiencing break outs and I wasn't sure it would be best to apply hydration cream to my skin. I still went ahead and do it anyways because I have to try it for my people. The first day I applied it to my skin it felt like it was melting into my skin feeling all good. I applied it in circular motion alongside my T-zone inner and outer area and also on my neck. It took couple minutes to dry  down on my skin because of how creamy it is then it starts looking glowy and feeling dewy. Honestly I enjoyed looking shining going to bed knowing that im well moisturized.
The scent of it is not has clinical as I thought it would but its nothing I can actually compare it to right now. Its smells amazing! I notice if you apply to much it will take a while to dry and left your fingers feeling tacky so you have to wash your hands. Like it says it targets poor texture, age spots, loss of firmness and wrinkles now listen I am not that old just 21 I pretty much don't experience none of those than fine lines. when getting my makeup on. I'm glad I got this to use early because when I touch 30 ill be fully hydrated my skin is being taken care of ok?!
[shop_slider full="no"][shop_heading][/shop_heading] [/shop_slider]
Suggested: Exuviance AGE REVERSE Total Correct + Sculpt Serum
After couple days of using my face started to feel a bit firm as it should. Will be giving my mom a test run too so she can give the best review because she have theem wrinkles and her face is not that firm no more so she'll definitely be getting back to her youth.
Definitely recommended for: Those looking to hydrate and firm aging skin
Key Ingredients: Hyaluronic Acid, Neoglucosamine, Maltobionic Acid, Prodew®, Peptides
Size: 1.75 fl. Oz.  Price: $78 at Exuviance.com
NOT TESTED ON ANIMALS!
Exuviance does not conduct any animal testing on their products or solicit any others to conduct testing on our behalf.
The vast majority of our raw materials are either synthetic or plant derived. We do have some raw materials that are sourced from materials produced by animals, such as beeswax (produced by bees). Lanolin (from the wool of sheep), lactobionic acid (oxidized form of cow's milk sugar/lactose). Silk (from the cocoon of the silkworm) and N-acteyl glucosamine (an ingredient derived from the shells for marine animals which are a bi-product of the food industry.
Have any questions? dont be shy to ask in the comment section.