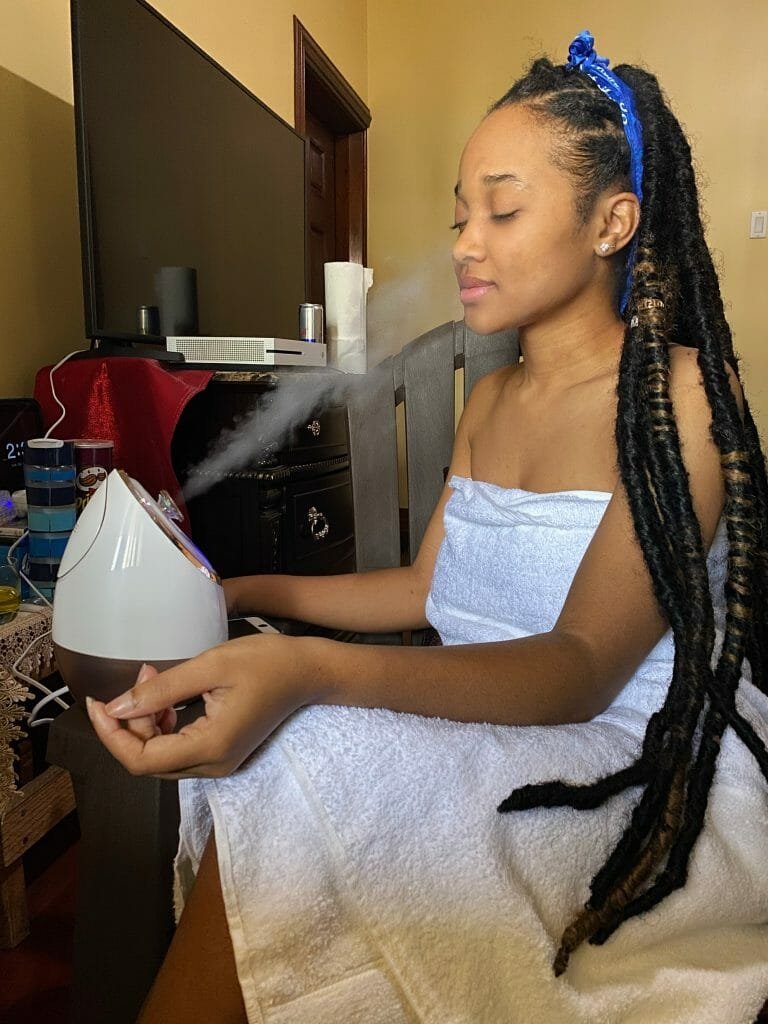 Have you tried the new Biore Witch hazel products?
I got the chance to try Biore Witch Hazel Pore Clarifying Cooling Cleanser, Biore Witch Hazel Pore Strip, and Biore Witch Hazel Pore Clarifying Toner. I received these from Octoly and I'm very much grateful. I just wanted to share my thoughts on these since I notice them going around on Instagram and Facebook.
Just a background check on my skin, my skin is oily with yellow undertones and I do experience breakout every time my menstruation period comes along.
Have you tried any of these?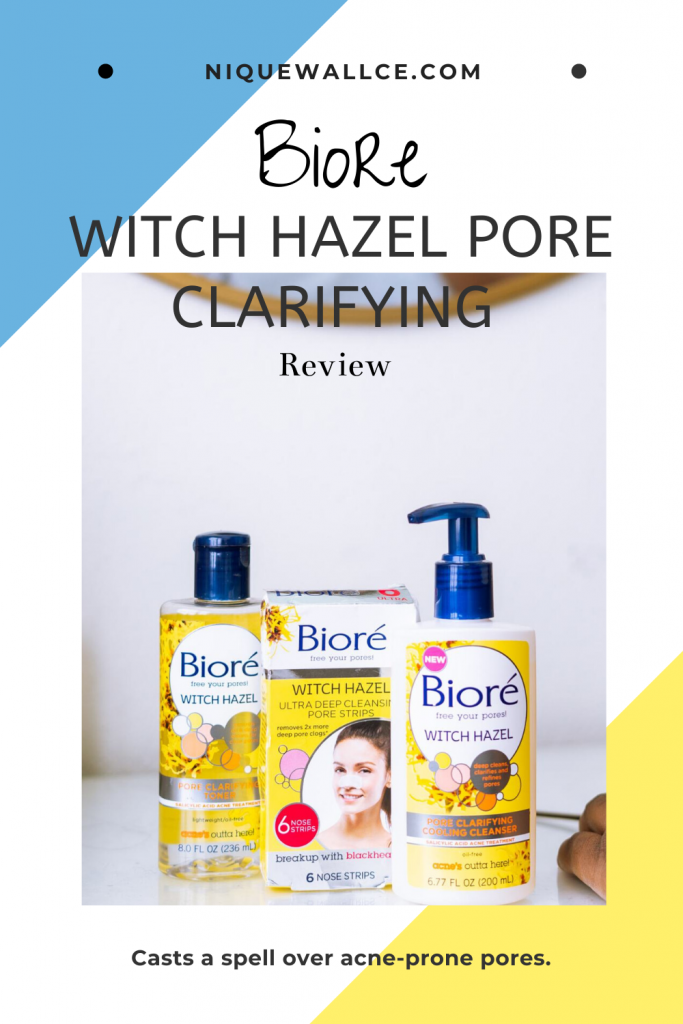 Biore Witch Hazel Pore Clarifying Cooling Cleanser
As stated on the website the Biore Witch Hazel Pore Clarifying Cooling Cleanser product has a refreshing cool formula that works to deep clean your pores by removing 99% of blemish-causing dirt and oil. So, Acne? Clogged Pores? Blackheads? Bioré Witch Hazel Pore Clarifying Cooling Cleanser will definitely help acne-prone pores. This formula, with an active blemish-fighting ingredient salicylic acid, helps stop blemishes and clear up blackheads.
How to use:
For best results use daily always wet face.
Pump cleanser into hands and work into circular motion until it lathers. Massage over the entire face.
Rinse thoroughly.
Review
My thoughts, I've always wanted to try witch hazel products by the thayers brand but I never get around to it then boom Biore decided to send me and I'm grateful I love this product. It keeps my face smooth and soft.
When applying the cleanser to my face I often get a tingly feeling nothing extra like it's burning. However, it does feel like toothpaste on my face after I wash it off. That's the feeling of fresh clean skin and I love that about it.
One thing I dislike though is the fact that if I don't use a moisturizer it leaves my skin a bit dried out but still smooth.
After cleansing, I love using my Aira facial steamer
Biore Witch Hazel Pore Clarifying Toner
As stated on the website this light-weight acne-fighting toner with witch hazel helps restore skin's balance as it deep cleans and removes residue a cleanser might have missed. Witch Hazel is known to tighten pores, while salicylic acid controls oil and treats blemishes.
How to use
Cleanse skin thoroughly with Biore Witch Hazel Pore Clarifying Cooling Cleanser.
Cover the entire affected area with a thin layer 1 to 3 times daily using a cotton ball or pad.
Note: If too much drying of the skin may occur, start with 1 application daily, then gradually increase to 2 or 3 times daily, if needed or as directed by a doctor. If bothersome dryness or peeling occurs, reduce application to once a day or every other day.
Believe me when I say this it dries skin out when you apply about 3 times a day.
Review on Witch Hazel Pore Clarifying Toner
My thoughts are simple this toner is unmatched it does exactly what the bottle says it will do. It dialed down the acne scars I experienced no small bumps or uneven color or texture of my skin for the 30 days. After a month and increasing the application I guess my face got tired of the product it started to break out. I presumed it was my menstruation that acts it up. Unfortunately, that was not the case my skin just got used to the product and it was not effective anymore.
So if you're a girl like me I don't recommend using a product for more than 30 days because you'll start breaking out. However, this is what works for me it might not work this same for you its just a suggestion ok?!
These strips deep clean, remove blackheads, refine pores, and help prevent future breakouts. As you know the most stubborn blackheads and deep-down dirt & oil that can lead to complexion problems. This is where the Witch hazel pore strips come in.
How to use strips
Take the strips out and twist the strip to loosen and separate slits when ready to use.

After washing your face, thoroughly wet your nose. The strip won't stick on a dry nose.

Dry hands. Peel strip off plastic liner. Apply to nose area, smooth side down, pressing down to ensure good contact with skin.

Let dry for about 10-15 minutes until stiff to the touch—like papier-mâché.

Slowly and carefully peel off starting at edges, pulling toward center
Review
I personally don't like this product it did nothing for my skin. I used it three times and even got my sister on it still did nothing. Now my nose does have a blackhead and open pores but it just did not work. It states it remove clogged pores and make your skin feel better, I've yet to see changes.
[shop_slider full="no"][shop_heading][/shop_heading]
[/shop_slider]
Let me know in the comments if you have any favorite out of this bundle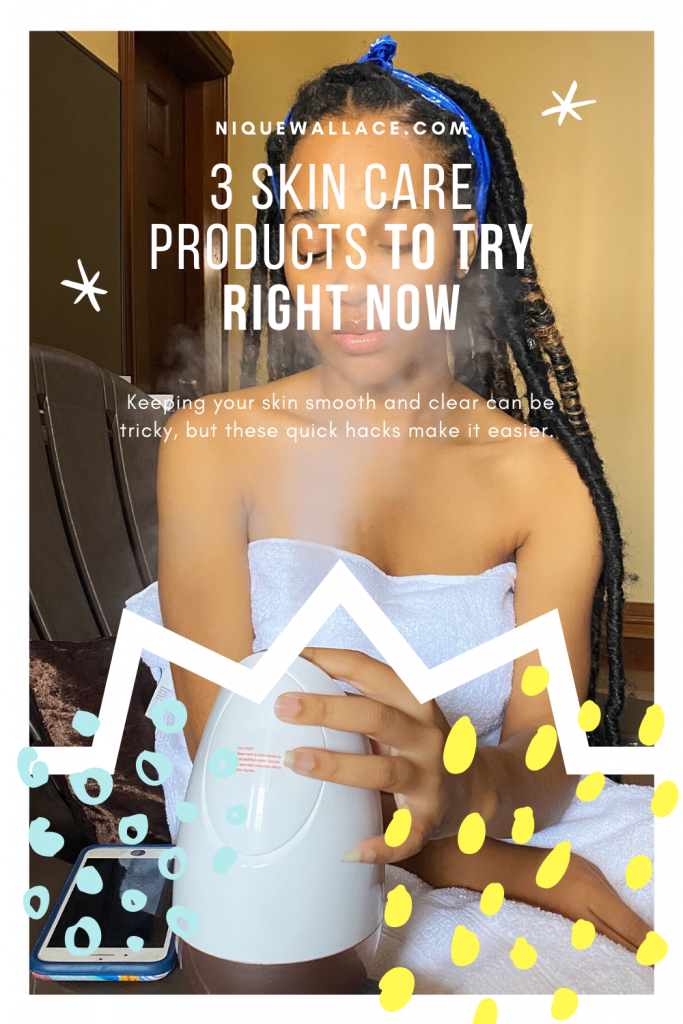 READ MORE ON SKINCARE