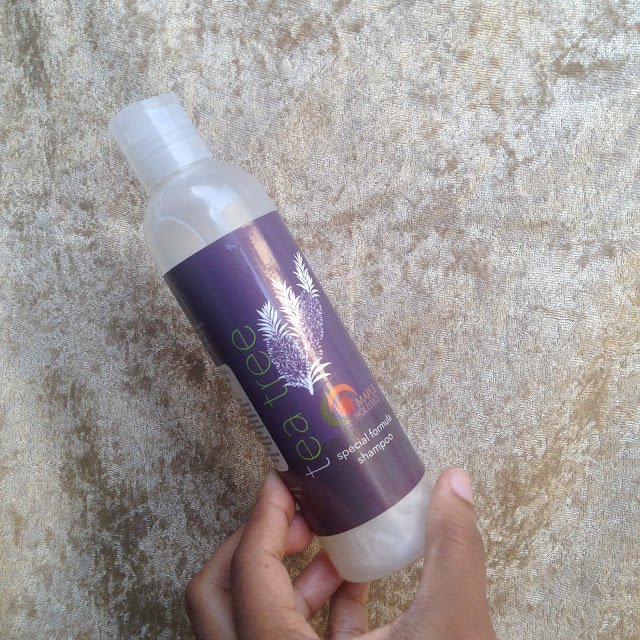 HEY LOVES!
New products for us to try! Here I have a hair product from Maple holistics. Maple holistics is company that sells hair products for all hair types. They reached out letting me know I should definitely try out a new product they got on the market and well i said yes and here we are today reading this amazing post.
Disclosure: This post contains affiliate links (meaning I will get a small commission if you buy through my link). You won't pay any more if you use this link. And I only promote products I truly believe in!
Back Story on my Hair
So before we begin just back story on my hair, I have Natural kinky coily 4c hair it grows up not down. Its super frizzy I try my best to keep it under control but it never listens to me. With that being said I received the Tea Tree Oil special formula Shampoo from Mapleholistics.
Often times Natural hair influencers say don't use shampoos because they tend to dry our hair out I still use shampoos along side with the conditioner. Knowing I only received the shampoo was very hard to match that with a conditioner but knowing me I let it work.
Related: 

Mapleholistics Argan Oil Set
I used the tea tree oil shampoo on week old hair with tons of gel and numerous products to keep my hair sleek in a pony tail. On the bottle it states its known for its antiseptic properties and ability to treat wounds, Tea Tree Oil is capable of doing wondrous things when worked into a high-quality shampoo formula.
Thanks to its natural healing and restorative abilities, tea tree oil is a perfect aid in the fight for your perfect hair! Shampoo with tea tree oil is capable of taking advantage of the many benefits of tea tree, and the Tea Tree Oil Shampoo does just that!
It definitely did what it was made for my hair felt extremely clean on second wash the first is obvious I wouldn't get it to lather I honestly loves when the shampoos lather it makes me believe my hair is finally getting somewhere. The scent is amazing I really love it.
I barely have itchy scalp or bad dandruff so I'm not sure if it played on that part of my hair. I do know my growing dandruff was minimised I barely saw any for a week.
I got my sister and niece to use it and my niece claims it burns her scalp a little I guess its due to the fact that she has eczema so her scalp is easily irritated. She said she likes it and she's just six so we let her continue using it until if we see different results of constant use I'll update post.
In summation the Natural Tea Tree Oil Shampoo can keep your hair feeling soft and dandruff free! Maple Holistics Natural Tea Tree Oil Shampoo can moisture hair and scalp, can promote healthy hair growth and can soothe irritated scalp and skin. The tea tree oil shampoo can even help fight lice!
Its cruelty-free, parabens-free, GMO-free, and gluten-free. Suitable for men, women, and children currently you can get 8oz for $8.95 on site. You can sign up for their free samples program online here. Definitely check out their Amazon site HERE
If you liked this post, feel free to PIN IT and share!
Twitter 
|| 
Facebook
 || 
Instagram
|| 
SHOP