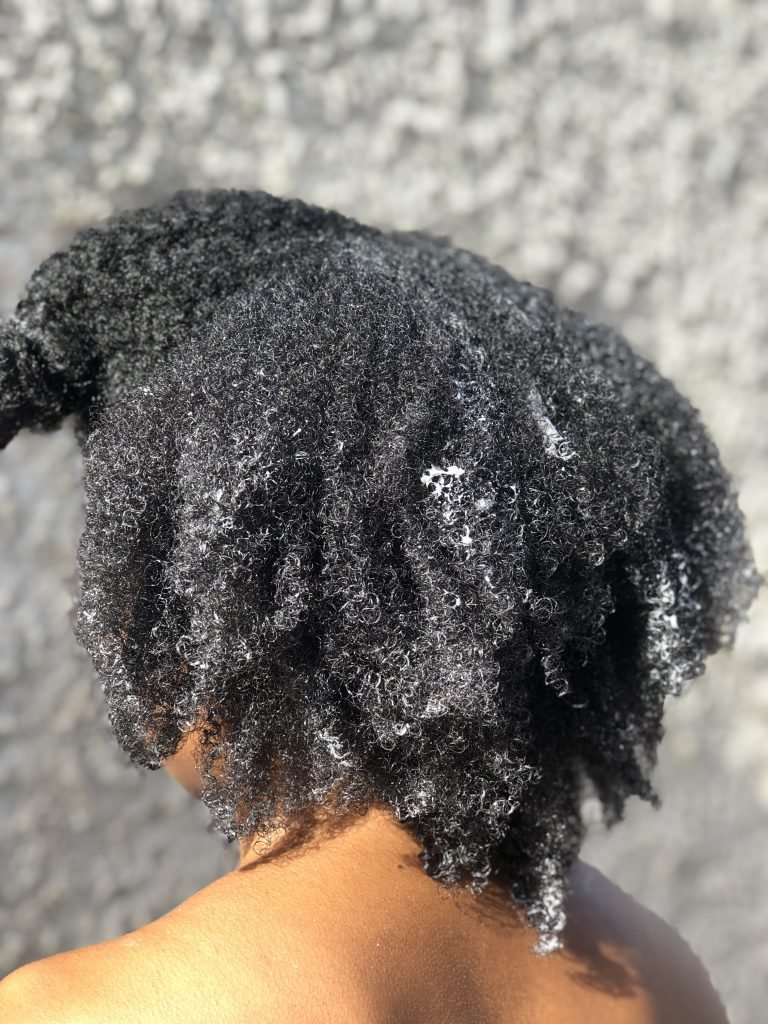 For your natural hair have you been using Leave- in conditioner? 
I've tried numerous leave in conditioners since I decided to go natural back in 2015-2016. In my transitioning days it was disastrous, you know the days when the demarcation started to appear between the roots and the ends. Those days weren't pretty but your girl pushed through because the leave in conditioner and deep conditioner helped a lot. 
All the leave-in below helps with moisture, heat protection, shine and smoothens. You can pick choose and refuse. I know most of you have tried few below and have good and bad thoughts on them. However I hop this list help help you find a new leave in or start using one from below. 
Provitamin Leave-In Conditioner
My first ever Leave in conditioner was Aphogee. I stand behind this product so much it did alot for my transitioned hair. I learnt about this through glamtwinz334 on youtube I love these girls so much. They helped my hair out alot when i was just starting to know about the natural community back in 2015. As you all know I went fully natural in July 2016 and since then my hair as gone through hell and back.
Provitamin Leave-In Conditioner helps all hair types support styles and protects against thermal damage. Balanced pH seals the cuticle to detangle and enhance color and highlights. This leave-in conditioner is recommended prior to using heat styling tools (Flat iron, Curling iron and Crimping iron) or dryers. It also protects hair color.
Fructis Sleek & Shine Intensely Smooth Leave-In Conditioning Cream with Argan Oil from Morocco soaks into frizzy, dry, unmanageable hair for lasting smoothness and shine. System provides frizz control even in 97% humidity.
I've use this in the past and trust me the scent is A1 and it left my hair moisturize for couple days. I experienced the shine but my hair was somewhat still frizzy. has you know I have 4b – 4c hair so not everything will work according to plan.
Best used on:
3c, 4a & 4b hair type
HOW TO USE:
After using Sleek & Shine shampoo and conditioner, apply a quarter-sized portion to damp or dry hair. Distribute throughout hair. Do not rinse.
It's A 10 Miracle Leave-In Product, 10 fl oz
As stated on website It's a 10 Miracle Leave-in product repairs dry damaged hair, adds shine, smoothens & controls frizz, seals & protects hair color, detangles, prevents split ends, stops hair breakage, creates silkiness, enhances natural body, flat iron & thermal protector. An excellent nourishing treatment that can be used alone and/or as a restorative styling product that leaves hair soft and bouncy. Works on all hair types to bring out natural luster and manageability while also making hair stronger and healthier with every use. Can be used on wet hair for extra shine or dry hair in place of a styling cream.
Key Ingredients: Panthenol, sunflower seed extract, green tea leaf extract, silk amino acids, citric acid vitamin C
Renpure Coconut Whipped Creme Leave-In Conditioner
I like the formula and everything about this but I'm just a little mad it flakes a bit. The Coconut water's natural oils absorb instantly into the hair fiber delivering conditioning oils & vitamins to the inner cuticle while moisturizing & smoothing the outer cuticle. It delivers moisture & nutrients to dry, brittle, damaged hair. The Renpure leave in conditioner conditions while sealing in moisture, smoothing the cuticles & creating smooth, silky, frizz-free hair. Perfect for type 3b and 3c hair.


One of my favs for one particular reason it has heat protection, definitely a pro for me in conditioners. The first time I have ever used this conditioner it left my hair feeling so soft. My hair is normally very dry at the ends and curly/frizzy because of the constant bleaching.
Just so you know this is very thick in  formula and it smells like coco butter lotion no joke. If you don't like that smell then I advise to look past it because Neutrogena leave in conditioner leaves my hair so hydrating.
Hope you enjoy this post! Comment below your favorite leave -in conditioner of all time.