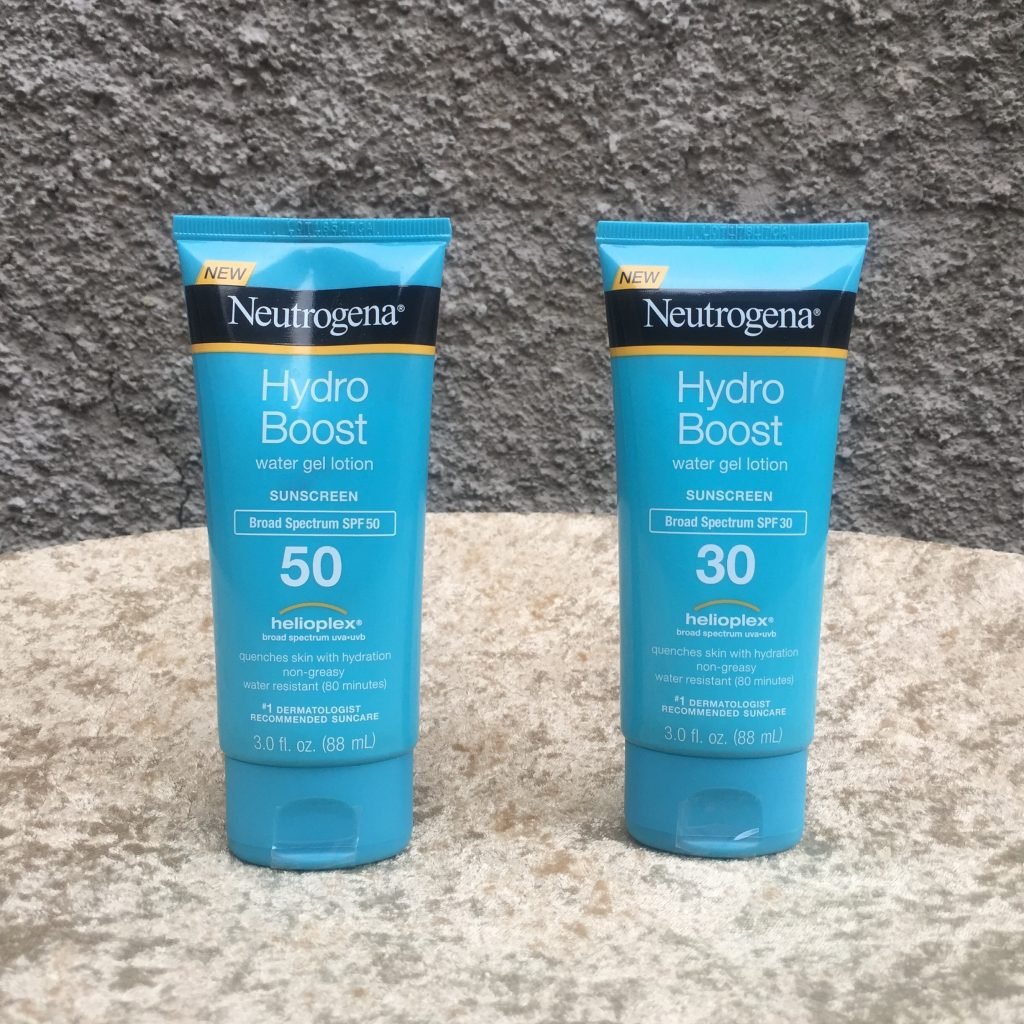 Hey Dolls
You dolls must be wondering if I'm the PR list to be receiving so much neutrogena  products and honestly I believe I am. Every new products they have I receive it lol it's just nice to know I'm known for giving honest opinion on their products.
Honey we know summer is about to be hot and we don't wanna get sun burnt so neutrogena out here looking out for us vacay people. The Beach and poolside is gonna see us a lot.
ABOUT NEUTROGENA
Neutrogena is a cosmetic company as seen on site the #1 Dermatologist Recommended skincare brand that offers a wide range of skin and hair care products. A worldwide leader in premium, dermatologist-recommended skin, hair and cosmetics products, Neutrogena Corporation has been providing consumers with health and beauty improvements for over 50 years. Headquartered in Los Angeles, the Company manufactures and markets a line of premium-priced skin and hair care products that are distributed in more than 70 countries.


About the Product Neutrogena Hydro Boost Water Gel Lotion Sunscreens
These multi-benefit sunscreen lotions feature a weightless, refreshing formula that delivers powerful broad spectrum UVA/UVB protection and quenches skin with vital hydration. Infused with Hyaluronic Acid, skin conditioning Vitamin E and glycerin to leave skin feeling healthy and hydrated. Oil-free and non-comedogenic. Water resistant (80 minutes). Available in SPF 30 and SPF 50.
On site Hydro Boost Water Gel Lotion Sunscreen with SPF 30  is Perfect for daily use, this non-greasy sunscreen layers invisibly under makeup and feels so good you won't believe you are wearing sunscreen. Our breakthrough formula quenches skin with vital hydration to help keep it looking healthy. Broad spectrum SPF 30 sun protection, hydrates skin for 8 hours and have non-greasy and oil-free sunscreen. Only for $11.99
On site Hydro Boost Water Gel water-resistant sunscreen lotion with SPF 50 leaves skin looking healthy and moisturized for up to eight hours without any greasy residue or white marks. The non-greasy sunscreen has a light, clean feel and layers invisibly under makeup. Neutrogena® Hydro Boost Water Gel Lotion Sunscreen with Broad Spectrum SPF 50 is oil-free and non-comedogenic, which means it won't clog pores. Broad spectrum SPF 50 sun protection, hydrates skin for 8 hours and has non-greasy and oil-free sunscreen. Only for $12.49
How to use it is simply apply it 15 minutes before sun exposure. Definitely reapply after 80 minutes of swimming or sweating. Immediately towel dry after, at least every 2 hours.


My Thoughts
Took these out of the package honestly wanted to know what they smell like. If you know me you'll know I have a thing for product scents. They both have the same scent and feeling when applied to the skin, I expected more texture from the SPF 50 but it looks and feel the same. The real question is does one work better than one? Well daaa! the packaging says it!… Well that's not the case if you know your skin changes quicker under the sun for just 1 hour you need the SPF50. If it take hours of being in the sun to change the SPF30 is for you. SPF50 is just a tad bit strong than the SPF30.
At first I was like oh no with SPF30 I'm not seeing this doing nothing for my skin, I'm still getting tan (burned up). My complexion is weird i'm brown-skinned near to fair light skin more like im yellow YES that's it im Yellow! remembering college when my friends called me yellow girl lol. Anyways the SPF50 did a little justice even though it didn't save me from the tan but it saved me from getting darker. So the SPF50 is a win for me sorry SPF30.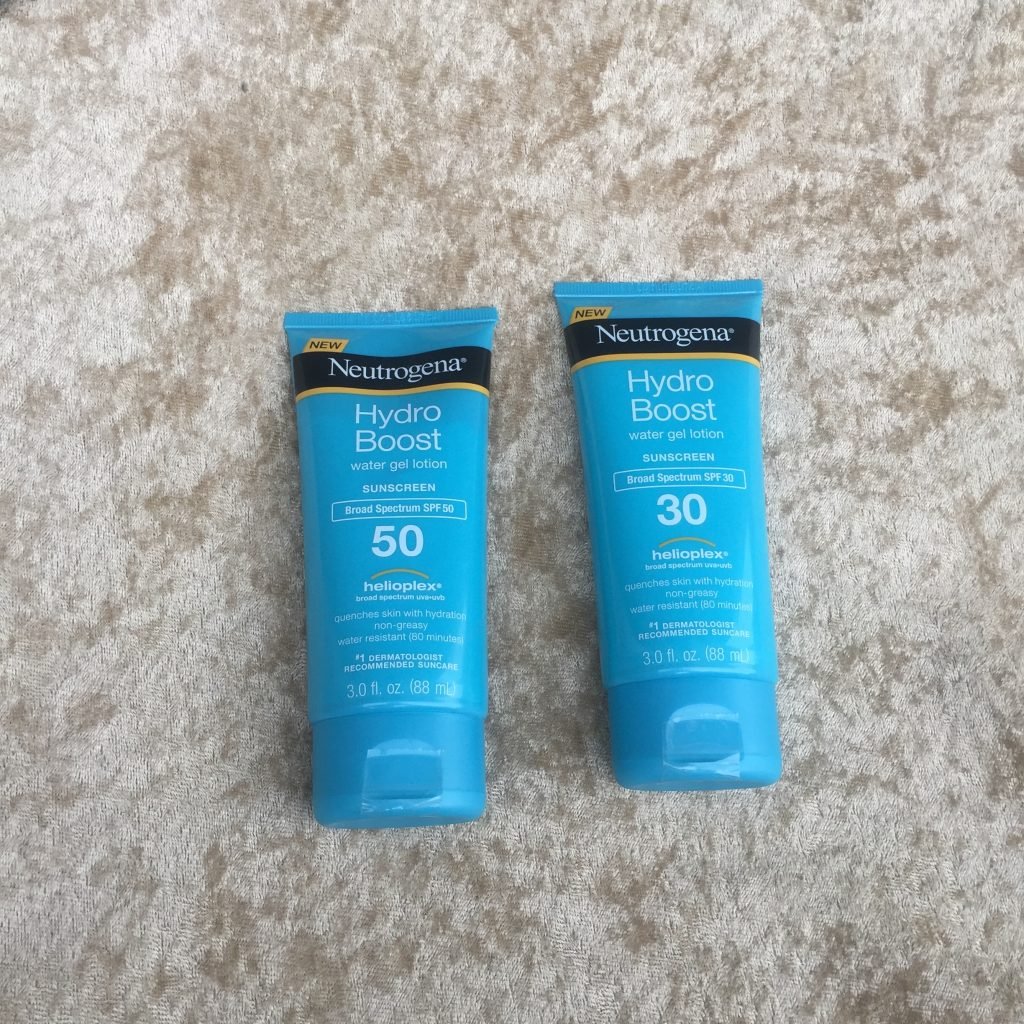 Ever tried these? If so tell me in the comments